Exchange goes on: Modi asks why 'sherni' changed; Mamata wonders if he is a 'fool' or a 'donkey'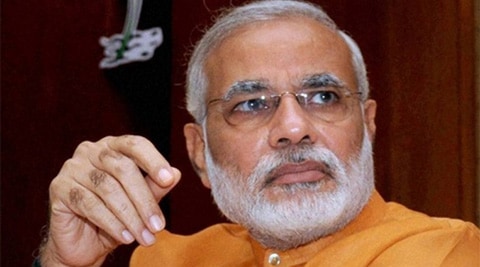 Narendra Modi in Barasat, one of three rally venues. Reuters
have allowed him to get down from the aircraft. He had said so many incriminating things here, it is so unfortunate," Mamata said at a rally at Behala in South Kolkata.
About Modi's statement at his rallies at Krishnanagar and Barasat that he would confer citizenship rights on Motuas (a religious sect that has largely come from East Bengal and is settled mostly in North 24-Parganas) Mamata called Modi a big fool and a donkey. "Is he bhonda (fool) or gadha (donkey)? Motuas already have voting rights. One of them is a minister of ours and another an MLA. He is saying nonsense like a mad person. A Haridas Pal (useless person), who does not have an MLA here, is promising all these," Mamata said.
Modi had referred to 2005 when Mamata had thrown a bunch of files at the Lok Sabha speaker. She said she had only demanded that fake names should be removed from ration cards. "It was not the issue of infiltrators for which I got agitated but the issue of fake ration cards, and I demanded their scrapping. He knows nothing except to trigger violence," Mamata said.
The BJP reacted sharply to Mamata's remarks. "Her remarks do not become a chief minister and in fact she has become an insult to the chair of the chief minister. She only barks but she cannot bite. She has proved herself a real paper tiger," Siddharth Nath Singh, BJP general secretary in charge of West Bengal, told The Indian Express.