Written by
Shobhit Sujay
| New Delhi |
Updated: April 30, 2014 10:33:43 am
The Lok Sabha elections has entered its final leg and phase 7 of the polls is a high-profile one with several big names in fray. Phase 7 of General Elections 2014 will seal the fate of bigwigs like Congress president Sonia Gandhi, JD(U) chief Sharad Yadav, BJP president Rajnath Singh and its prime ministerial candidate Narendra Modi. This phase is also witnessing several key battles, of which Arun Jaitley vs Captain Amarinder Singh and Murli Manohar Joshi vs Sriprakash Jaiswal are probably the closest. Here's a look at top 5 battles in the most high-profile phase of 2014 Lok Sabha elections:
1. Arun Jaitley vs Captain Amarinder Singh (Amritsar, Punjab)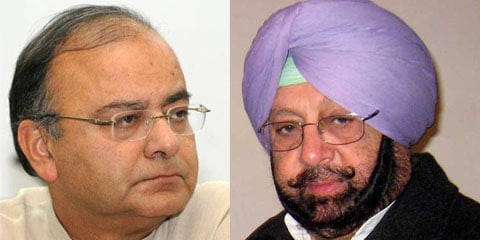 This is probably the most watched battle in the seventh phase of Lok Sabha elections as two heayweights – Arun Jaitley and Captain Amarinder Singh – have been pitted against each other by two leading national parties. This might be one of the toughest elections for Congress leader Captain Amarinder Singh, a former chief minister of Punjab. Singh is facing a very senior national leader of the Bharatiya Janata Party, Arun Jaitley, who has never fought an electoral battle in his career. Jaitley has replaced Navjot Singh Sidhu of his party, who was elected from Amritsar in 2009. Singh had played the 'outsider' card to counter Jaitley in the poll campaign, but the latter did not let the tag last long as he bought a house in the city, suggesting that he was there to stay.
2. Sharad Yadav vs Pappu Yadav (Madhepura, Bihar)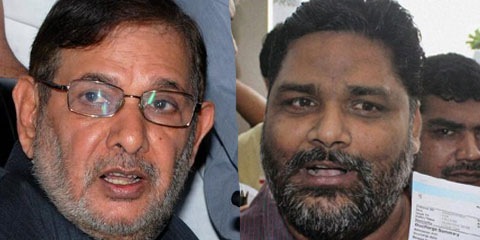 JD(U) chief Sharad Yadav is facing an uphill task this election as the RJD has fielded Pappu Yadav against him from Madhepura. While Bihar Chief Minister Nitish Kumar has thrown his weight behind Sharad Yadav, Lalu Prasad has expressed confidence that Pappu Yadav, who won from Madhepura in 2004, will emerge victorious in the Yadav-dominated constituency. It will be interesting to see if the voters in the area support the social justice that Lalu Prasad champions and propagates, or the `development' plank which Sharad Yadav and Nitish Kumar are promoting. Interestingly, it was Lalu Prasad who brought Sharad Yadav to Madhepura in 1991 polls, from where he won with the RJD chief's support.
3. Murli Manohar Joshi vs Sriprakash Jaiswal (Kanpur, Uttar Pradesh)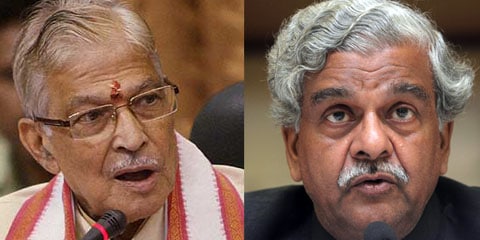 This is a battle of two veterans – Murli Manohar Joshi of BJP and Sriprakash Jaiswal of Congress. While Jaiswal is the incumbent candidate from Kanpur, Murli Manohar Joshi has been brought in from Varanasi to make a place for BJP PM candidate Narendra Modi there. It is probably the toughest electoral battle for Joshi, who was reportedly upset over being named as BJP candidate from Kanpur. Jaiswal has been elected from the constituency thrice. While Jaiswal's local connect and work for traders are likely to work for him, Joshi's stature as a pillar of BJP and the 'Modi wave' does not rule him out of the contest.
4. Manpreet Singh Badal vs Harsimrat Kaur Badal (Bhatinda, Punjab)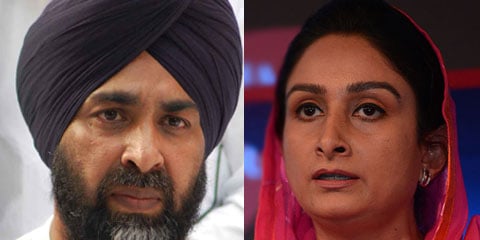 Bhatinda is witnessing a Badal vs Badal battle and pitched against each other are two firebrand leaders of Punjab – Manpreet Singh Badal and Harsimrat Kaur Badal. Harsimrat, who is the wife of Deputy Chief Minister Sukhbir Singh Badal, has been fielded by her party SAD against her 'devar' Manpreet, who is contesting on a Congress ticket. Manpreet, whose politics is believed to be similar to that of AAP and Arvind Kejriwal, had quit as the finance minister of state and parted ways with SAD over ideological differences. His campaign has centred around his bid to "uproot the corrupt regime of SAD". However, Kaur, whose diktats matter a lot in her party, is the incumbent MP from Bhatinda and has expressed her confidence of retaining the seat.
5. Narendra Modi vs Madhusudan Mistry (Vadodara, Gujarat)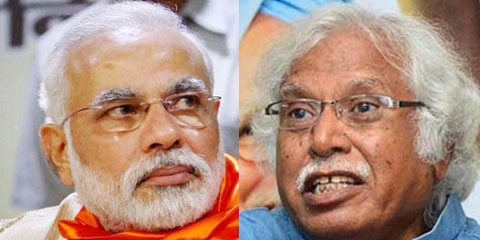 This is one of the seats where BJP has fielded its prime ministerial candidate Narendra Modi. The battle becomes interesting not because of who the Congress has pitted against Modi, but for the fact that the Gujarat Chief Minister is a candidate from this constituency. Vadodara is believed by some to be a safe seat for Modi, even as Mistry has expressed confidence that he will emerge victorious in the seat.
For all the latest India News, download Indian Express App