May 2 elections roundup: Narendra Modi to campaign in Rahul's Amethi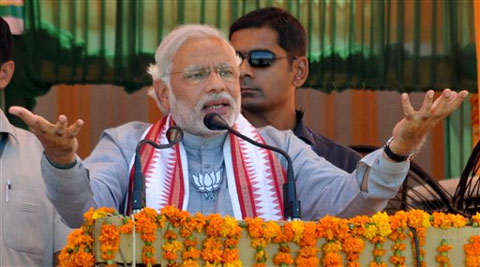 BJP's prime ministerial candidate Narendra Modi.
Here are the latest updates on Elections 2014:
21.45 pm: Probe against Narendra Modi: Ahmedabad police draw up panch-nama
21.23 pm: The Election Commission rejected opposition's demand for repoll in some booths in West Bengal that went to polling on April 30 in the third phase of Lok Sabha elections
8.55 pm: Seeking to reach out to Trinamool Congress chief Mamata Banerjee, BJP president Rajnath Singh on Friday said that a "handsome package" would be given for the development of West Bengal if his party formed the next government.
8.20 pm: Low turnout greeted the Congress President Sonia Gandhi at the Andhra Muslim College grounds on the Ponnuru road when she arrived to address a campaign rally on Friday, apparently reflecting the anger of the people of Seemandhra region over states's bifurcation.
7.54 pm:  Congress star campaigner Priyanka Gandhi advised a party worker, who was booked for allegedly threatening to kill Aam Aadmi Party leader Kumar Vishwas, to shun ideology of violence.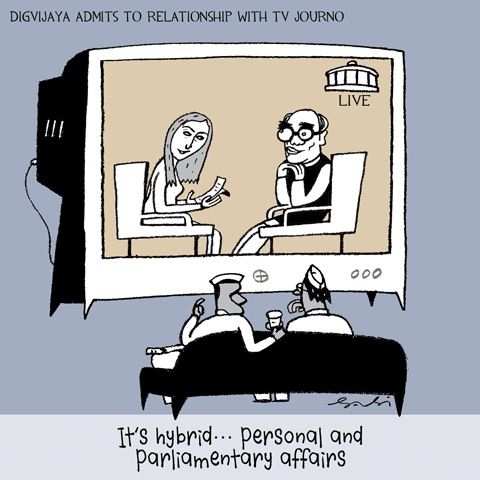 7.10 pm: 
Narendra Modi to campaign on Monday in Amethi where BJP candidate Smriti Irani is pitted against Rahul Gandhi.

— Press Trust of India (@PTI_News) May 2, 2014
6.50 pm: BJP asked the Election Commission to ensure adequate deployment of central security forces on all polling booths in eastern Uttar Pradesh for a "free and fair" election.
6.30 pm: Contesting Priyanka Gandhi's claim that her brother Rahul had done a lot of development in his Lok Sabha constituency Amethi, AAP leader Arvind Kejriwal said she was unaware that the Congress Vice President had failed to spend the MPLAD fund in the area. 
6.02: Congress Vice President Rahul Gandhi will be on a two-day visit to his Lok Sabha constituency Amethi  from Saturday.
5.40: Priyanka Gandhi on Friday alleged that pamphlets containing dirty material about her family were being dumped in Amethi.
5.30 pm: BJP leader Arun Jaitley on Friday said that Priyanka Gandhi has succeeded in "robbing the brother from being in the limelight" and pushed him "out of the frame".
5.05 pm:Asserting that it had nothing to fear, BJP on Friday lashed out at Congress over the snoopgate probe issue, accusing it of "stooping low" in "desperation".
 4.43 pm: Hitting out at Narendra Modi, Union Minister Kapil Sibal on Friday claimed that the Gujarat chief minister will never become Prime Minister despite all efforts as people have come to know his real face.
4.04 pm: Narendra Modi slams Rahul Gandhi while addressing a rally in Gonda district of Uttar Pradesh. 'Rahul Gandhi has not not seen poverty, he was born with a golden spoon', he said.
With what face can UPA say Jai Jawan, Jai Kisan: Narendra Modi questions Congress
— narendramodi_in (@narendramodi_in) May 2, 2014
Why are so many farmers forced to commit suicide in the recent years: Narendra Modi in Gonda

— narendramodi_in (@narendramodi_in) May 2, 2014
3.45 pm: Senior BJP leader C P Thakur, on Friday, said that the Congress and AAP challenge to Narendra Modi in Varanasi was only …continued »