May 12 campaign roundup: The only exit poll that matters is the one slated for Friday, rest all time pass, says Omar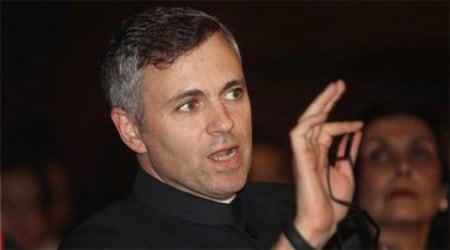 Jammu and Kashmir chief minister Omar Abdullah said that If the decision to appoint a commission was taken in December, it should have been implemented. To appoint a judge five months later is wrong.
Get all the election updates throughout the day:
8:45 pm: BJP's prime ministerial nominee Narendra Modi said here today that results of municipal elections in Seemandhra and Telangana are curtain raisers for the results to be declared on May 16.
8:30 pm: WB records nearly 80 pc polling amid sporadic violence
8:21 pm: 
So one channel gives Cong only 2 in Rajasthan & another gives them 14. Did these channels cover the same election?

— Omar Abdullah (@abdullah_omar) May 12, 2014
8:03 pm: Election Commission (EC) has identified 10 political parties, including BJP, Congress and CPI, for "defaulting" on their submissions to it of their election expenditure statements for various Assembly polls held recently in the country.
8:01 pm: 
The only exit poll that matters is the one that is slated for Friday, the rest are all great time pass.

— Omar Abdullah (@abdullah_omar) May 12, 2014
7:59 pm: Minutes after the ninth and the final phase of the Lok Sabha elections concluded, BJP's Prime Ministerial candidate Narendra Modi thanked the voters, the Election Commission and "the social media" in a series of tweets this evening.
7:40 pm: With the heat and dust of elections over, Narendra Modi today said it is time to resurrect the spirit of bi-partisanship in Indian politics which was temporarily lost in the poll campaign.
7:20 pm: Terming poll violence in West Bengal as "mockery and rape of democracy", Left parties today demanded repoll in over 800 booths hours after voting, blaming the ruling Trinamool Congress for large-scale violence, mayhem and booth capturing.
7:03 pm: Elections 2014: BJP to win big in Delhi, Congress faces rout, says exit poll
6:49 pm: Congress will not participate in the exit poll programmes scheduled to be telecast by several news channels this evening.
6:28 pm: Delhi's Chief Electoral Officer Vijay Dev today visited counting centres of two parliamentary seats in the national capital to take stock of the arrangements for the counting of votes of Lok Sabha polls scheduled on May 16,
6:20 pm: Total poll percentage in today's balloting in 18 constituencies of UP was 55.29 per cent; 55.34 per cent in Varanasi: EC.
6:13 pm: Rajasthan Chief Electoral Officer A K Jain today asked District Election Officers-cum-District Collectors to prepare for swift and accurate declaration of Lok Sabha poll results on May 16.
6:10 pm: Exuding hope that it may win seven to eight Lok Sabha seats in Bihar, the Congress state unit president Ashok Chaudhary today said the priority for him is to revive the party on a long-term basis.
5:55 pm: A case has been lodged against the ruling Samajwadi Party MLA from Sagdi segment, Abhay Narain Patel, for making unauthorised entry into polling booths here, police sources said
5:20 pm: As voters, election officials and security forces occupied a 117-year-old Buddhist monastery here which was turned into a polling booth, monks there …continued »