March 27 Campaign roundup: In Bihar, Modi says Nitish failed to prevent terror strike for 'vote bank' politics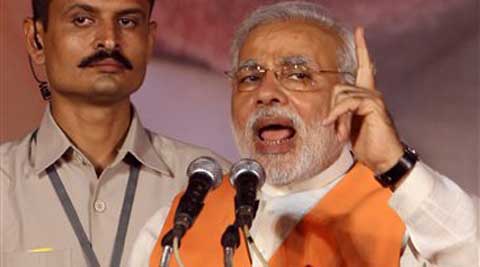 Modi is scheduled to address two election rallies at Maoist-hit Sasaram and Gaya on Thursday.
Get all the latest updates on Lok Sabha elections throughout the day:
8.00 pm: BJP stepped up its attack on AAP leader Arvind Kejriwal accusing him of dumping issues half-way and running away from answering questions, and said it did not need his advise on the kind of language to be used.
Charging Kejriwal with indulging in "hypocrisy" and "politics of convenience", it also said such a trend was worrying for the nation.
6.15 pm: Targeting Nitish Kumar, BJP Prime Ministerial candidate Narendra Modi alleged that the Bihar Chief Minister had failed to prevent the terrorist attack at Bodh Gaya last year because of 'vote bank' politics.
"Log mare to mare unko chinta thi apni kursi ki apne vote bank ki (let the people die, he was more concerned about his chair and vote bank politics)," Modi told an election meeting at the Gandhi Maidan.
FULL STORY: MODI ATTACKS NITISH ON BODH GAYA TERROR STRIKE
5.50 pm: Vishwa Hindu Parishad office bearers in the city alleged that BJP Lok Sabha candidate from Pilibhit Maneka Gandhi has misbehaved with a priest of a local temple and demanded an apology from her.
Cong demands an apology from #BJP leader #NarendraModi for making derogatory remarks on Defence Minister #Antony.

— All India Radio News (@airnewsalerts) March 27, 2014
5.30 pm: Samajwadi Party changes its Lucknow candidate against Rajnath Singh. Ashok Vajpayee has been replaced by UP minister Abhishek Mishra
4.30 pm: Bharatiya Janata Party PM candidate Narendra Modi's rally in Gaya was on Thursday marred by initial chaos before the Gujarat chief minister arrived at the venue.
CLICK HERE FOR FULL STORY: CHAOS ERUPTS AT MODI'S RALLY VENUE
According to reports, trouble erupted after the crowd entered the media enclosures leading to chaos just before Modi was to arrive at the rally venue.
3.34 pm: Narendra Modi urges the people of Bihar to vote for Lotus.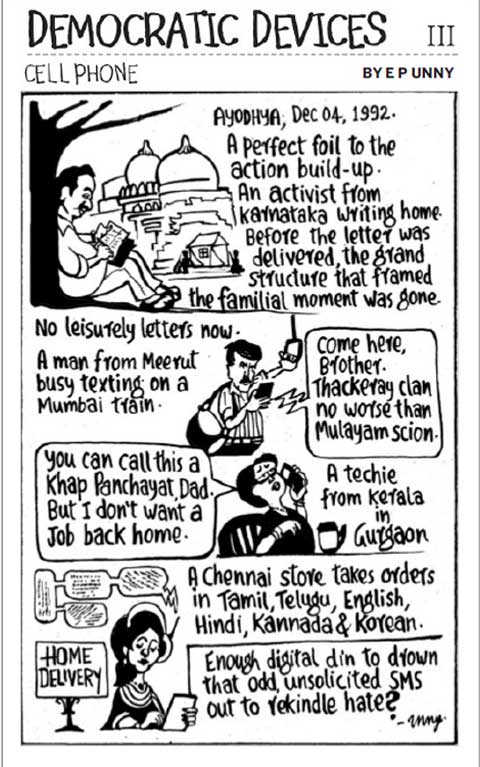 3.30 pm: Ticket of Congress candidate who was to contest against me was not given ticket because he was a Dalit, says Narendra Modi.
3.28 pm: The Congress is not willing to talk about price rise and corruption: Modi.
3.25 pm: Soniaji is also a mother, but she is not concerned about the poor and hungry children, says Modi.
3.20 pm: Modi takes on Congress over its poll manifesto. "Congress in their manifesto said they will reduce prices, what have they done in the last five years?" questions BJP PM candidate.
READ FULL STORY: MODI SLAMS NITISH GOVT FOR LACK OF PROGRESS IN BIHAR
3.15 pm: Modi says, Sonia and her Shehzada have no concern for the farmers, they did not comply with SC order and …continued »