New Delhi |
Updated: March 18, 2014 10:32:29 pm
Get all the latest updates on Lok Sabha elections throughout the day:
9.20 pm: Aam Aadmi Party convenor Arvind Kejriwal will be contesting against BJP PM candidate Narendra Modi. According to ANI report, AAP leader Sanjay Singh said, "Kejriwal will contest from Varanasi, official announcement will be made during the rally on March 25."
Arvind Kejriwal will contest from Varanasi, official announcement to be made on 25th March rally: Sanjay Singh

— ANI (@ANI_news) March 18, 2014
8.45 pm: Kejriwal has said his decision to enter the electoral fray from Varanasi was not a "symbolic gesture" but to defeat the BJP's Prime Ministerial candidate.
FULL STORY: DEFEATING MODI IS MAIN TARGET, SAYS KEJRIWAL
8.20 pm: Suresh Kalmadi, accused in CWG scam, not included in Congress list. Congress fields Vishwajeet Kadam from Pune. The seat was represented by Kalmadi.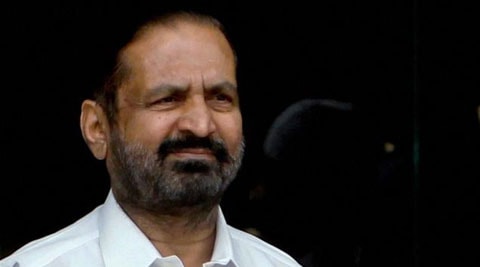 8.19 pm: Kapil Sibal to contest LS elections from, Chandni Chowk, New Delhi.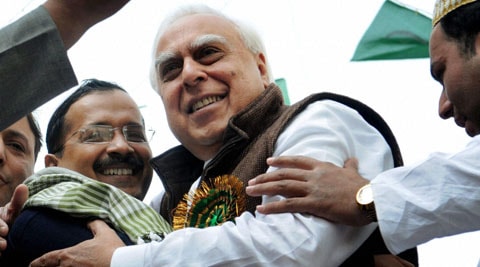 8. 18 pm: Krishna Tirath to contest from North West Delhi
8.17 pm: Ajit Jogi to contest from Mahasamund in Chhattisgarh and Sachin Pilot will be Congress candidate from Ajmer.
CLICK HERE FOR FULL LIST OF CONGRESS CANDIDATES
8.15 pm: Former cricketer Mohammed Azharuddin to contest from Sawai Madhopur in Rajasthan.  He was MP from Moradabad in UP
8.14 pm: Congress declares its third list of candidates for Lok Sabha elections; former Union Minister Ajay Maken to contest from New Delhi.
5.40 pm: AAP's Varanasi rally scheduled for March 23 postponed to March 25, say reports.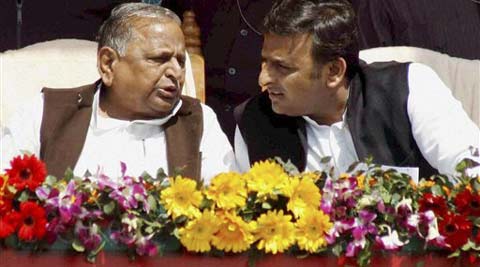 5.30 pm: Samajwadi Party supremo Mulayam Singh Yadav will contest from Azamgarh along with Mainpuri, which he presently represents in Parliament.
FULL STORY: MULAYAM TO CONTEST FROM AZAMGARH ALSO
3:41 pm: Madhya Pradesh food and civil supplies minister Vijay Shah's elder brother Ajay Shah on Tuesday joined the Congress party.
3:40 pm: AAP candidate from north-west Delhi Mahendra Singh withdraws his candidature, say reports.
3:38 pm: AAP candidate and singer Jaswinder Narula on Tuesday withdrew her candidature.
3:35 pm: A bunch of gas balloons burst during the road show of senior BJP leader Arun Jaitley here on Tuesday leading to momentary commotion, when he along with other leaders of the SAD-BJP alliance were riding in an open truck.
3.30 pm: A bunch of gas balloons burst during the road show of senior BJP leader Arun Jaitley leading to momentary commotion, when he along with other leaders of the SAD-BJP alliance were riding in an open truck.
GAS BALLOONS BURST DURING JAITLEY'S ROAD SHOW
3:28 pm: Congress leader Randeep Surjewala has said that the party would put up a formidable candidate against Narendra Modi in Varanasi. He said that the name would be out soon.
3:23 pm: Sikkim Chief Minister Pawan Chamling, who is seeking a straight fifth term in office, will contest from Rangang-Yangang Assembly seat, from where he entered electoral politics 32 years ago.
CLICK HERE TO READ MODI'S PERSONALISED HOLI MESSAGE
3:05 pm: Anti-nuclear activist S P Udayakumar will be the Aam Aadmi Party (AAP) candidate from Kanyakumari as the party on Tuesday released its seventh list of 26 candidates for the upcoming Lok Sabha elections.
2:30 pm: Some disgruntled BJP workers here today greeted party nominee for the Chandigarh Lok Sabha seat Kirron Kher with black flags when she arrived here.
READ MORE: ACTRESS KIRRON KHER SHOWN BLACK FLAGS
1:55 pm:  Leader of Opposition in Madhya Pradesh Assembly, Satyadev Katare on Tuesday said the Congress state unit has requested party high command to nominate senior leader Digvijay Singh for Lok Sabha polls from Vidisha seat.
1:25 pm: Senior BJP leader Arun Jaitley was on Tuesday accorded a warm welcome upon reaching Amritsar, the constituency from where he will contest his first-ever parliamentary elections.
READ: ARUN JAITLEY ALL SET TO CONTEST FROM AMRITSAR
1:23 pm: Launching a scathing attack on Rahul Gandhi, Shiv Sena on Tuesday said the Congress vice president's dream of victory in the Lok Sabha elections is like filling gas in balloons with holes.
1:17 pm: Aam Aadmi Party's US chapter has launched a unique online platform that it expects to be a game changer in the upcoming general elections by tapping into popular support from inside and outside India.
1.10 pm: Former Railway Minister Pawan Kumar Bansal and four-time MP on Tuesday filed his nomination papers for the Chandigarh Lok Sabha seat, polling for which will be held on April 10.
12:45 pm: DMK President M Karunanidhi will launch his 12-day election campaign for Lok Sabha elections from Coimbatore on April 5, the party announced on Tuesday.
Read More: DMK chief Karunanidhi to hit campaign trail from April 5
12.25 pm: Congress vice president Rahul Gandhi addresses rally in Arunachal Pradesh, takes credit for increased number of subsidised LPG cylinders.
12.16 pm: Former President Fakhruddin Ali Ahmed's son Pervez Ahmed will contest as a Trinamool Congress candidate from Barpeta Lok Sabha constituency in Assam.
12.06 pm: Aam Aadmi Party has releasesd the seventh list of 26 Lok Sabha candidates for 10 states and one UT, anti-nuclear activist Uday Kumar gets ticket from Kanyakumari.
For all the latest India News, download Indian Express App