Election Live: BSP more searched outside UP shows Google Trends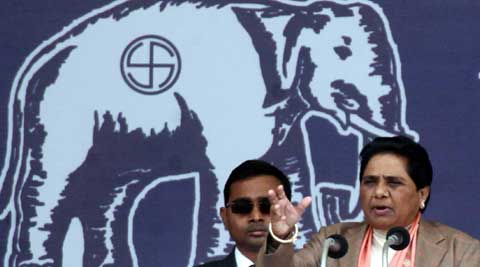 Mayawati's BSP seems to have generated more curiosity for the voters. (Express Archive)
Even as the Congress and the BJP are jostling for online presence as the campaign for the General Elections is heats up, the BSP seems to have generated more curiosity for the voters.
Read more from Google Trends here
4.05 pm: BSP expels Nand Gopal Gupta "Nandi", a cabinet minister in the previous Mayawati government, and his mayor wife Abhilasha  for alleged anti-party activities. BSP zonal coordinator Vijay Pratap claims that the couple "failed to pay heed to repeated warnings about abiding by the party discipline". The couple claimed that the action was taken "at the behest of Keshri Devi Patel", a former Zila Panchayat chairperson who is the BSP's likely candidate from Allahabad Lok Sabha constituency".
4.00 pm: CPI (ML-Liberation) says it will contest eight Lok Sabha seats in Jharkhand. To support other parties in the other six constituencies in the ensuing general elections.
15.17pm: At least 33,022 people displaced due to riots have applied for the enrolment in voter list and it is being considered to enrol them from new places,  said District Magistrate and District Election officer Koshal Raj Sharma.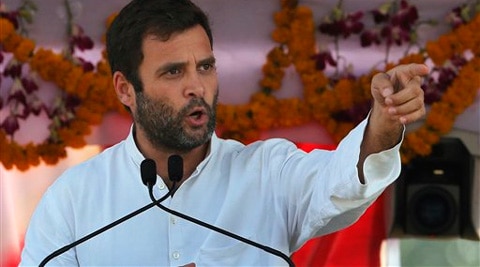 READ: Rahul compares Modi with Hitler, says Gujarat CM behaves arrogantly
1.55 pm: We brought RTI and Lokpal Bill: Rahul Gandhi.
1.53 pm: Opposition should at least read something about Sardar Patel before building a statue: Rahul
1.50 pm: Children are dying of malnutrition and they claim Gujarat is shining: Rahul Gandhi
1.48 pm: Gujarat is shining but it's shining only for a handful of people: Rahul
1. 47 pm: BJP doesn't have ideas to help develop the nation but it just has anger: Rahul Gandhi
1.45 pm: Rahul takes a dig at Modi's 'security guard' jibe, says: "India doesn't need a security guard, people of the nation need their rights."
1.43 pm: Rahul Gandhi launches direct attack against Modi in Gujarat, says India does not need a watchman.
1.40 pm: Congress Vice President Rahul Gandhi addresses a rally in Balasinor, Gujarat.
12.40 pm: Rebel RJD leader Ram Kripal Yadav met top BJP leaders in the national capital amid indications that he would cross over to saffron ranks ahead of Lok Sabha polls.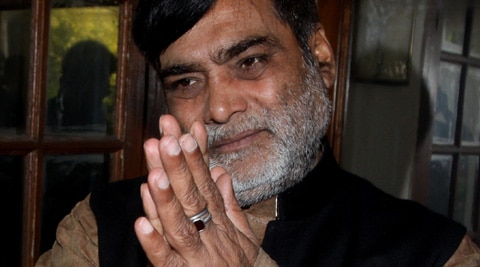 Yadav, a former close aide of RJD chief Lalu Prasad Yadav, met BJP President Rajnath Singh and party leader Ravi Shankar Prasad at the Delhi airport, giving rise to speculation that he would soon join the BJP.
Full story: Ram Kripal Yadav meets Rajnath Singh
What remains to be seen is whether the BJP agrees to accommodate Yadav in the Pataliputra Lok Sabha seat of Bihar, a seat yoga guru Ramdev is said to have sought for one of his own aides.
…continued »