April 28 elections roundup: Campaigning ends in UP; Modi to face 41 candidates in Varanasi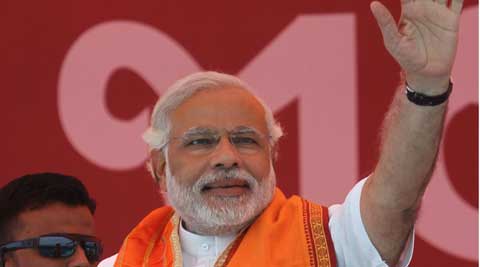 The Gujarat Chief Minister said that he had been impressed with Khanna when he had lent a helping hand to the Gujarat earthquake victims in 2001.
Get all the latest news throughout the day:
9.00 pm: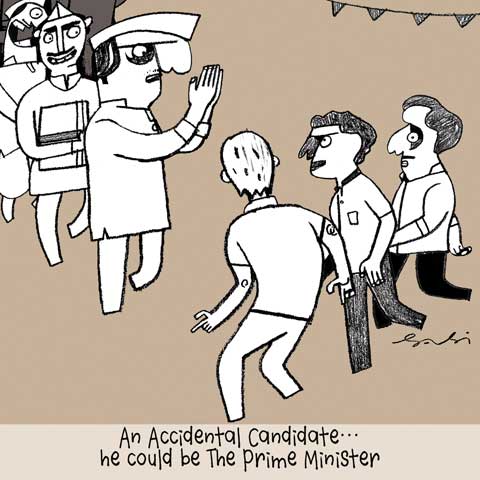 8.43 pm: BJP candidate for Pauri Lok Sabha seat, B C Khanduri, and his Congress rival in the election, Harak Singh Rawat, were served notices by the Election Commission for alleged violation of the model code of conduct.
READ: Congress claims Narendra Modi has links to alleged hawala operator
8.11 pm: BSP supremo Mayawati today hit out at the BJP alleging that the saffron party opposed the Mandal Commission recommendations for the uplift and reservations for Dalits.
8.09 pm: Election Commission seeks CD and transcript of Narendra Modi's attack on Mamata at election meeting in West Bengal.
READ: Baba Ramdev faces action in more states; Shankaracharya joins criticism of yoga guru
7.17 pm: A hectic campaigning for the 26 Lok Sabha constituencies of Gujarat, where polling will be
held in a single phase on April 30, ended today, with BJP aiming for a clean sweep banking on the Modi factor and Congress fighting back to deny it a walk-over.
6.36 pm: Campaigning by political parties came to an end today in Telangana, where 2.82 crore electorate are eligible to exercise their franchise on April 30.
He indulges in divisive politics. He wanted to separate Darjeeling. Now he wants to divide Hindus and Muslims in Bengal: Mamata Banerjee

— AITC (@AITCofficial) April 28, 2014
6.27 pm: Over 500 stone-pelters and trouble-mongers have been arrested across Kashmir to ensure peaceful voting in the remaining two phases of Lok Sabha polls in the valley, police said.
Mr Modi does not know history. He does not know that speaking in Bangla does not make one a Bangladeshi: Mamata Banerjee

— AITC (@AITCofficial) April 28, 2014
6.13 pm: Altogether 90.14 per cent polling was recorded during fresh voting in one polling station in Assam's Gauhati Lok Sabha constituency today, Election Commission sources said.
Mr Modi wants to divide Bengalis and non Bengalis. This is deplorable. This is nonsense: Mamata Banerjee

— AITC (@AITCofficial) April 28, 2014
6.00 pm: BJP leader Nitin Gadkari challenged Sonia Gandhi to lodge a case against the party if she believes that the information given in the CD and booklet on alleged land deals of Robert Vadra is false.
5.45 pm: After slamming Narendra Modi as "Butcher of Gujarat", a furious Trinamool Congress demanded a public apology from him for doubting the integrity of Mamata Banerjee over the sale of her paintings and also complained to the Election Commission against him.
5.20 pm: Kashmiri Pandits held a demonstration to express their resentment over not being able to vote in the Ananatnag Lok Sabha constituency as their names did not allegedly figure in the voters list.
In 1947 when Hindu Muslim violence swept the country as far north as Jammu Kashmir was a beacon of tolerance, an example to …continued »