April 24 elections roundup: Four policemen, two polling officers killed in Maoist attack
24, 2014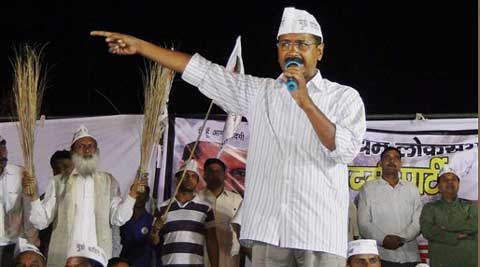 8.20 am: Aam Aadmi Party leader Arvind Kejriwal alleges that the life-threatening attack on Somnath Bharti was done by BJP supporters. "The incidient shows how frustrated BJP is by the support we are getting in Varanasi……Is this the Gujarat model of development which Modi ji wants to implement?" said Kejriwal.
ALSO READ: SOMNATH BHARTI ASSAULTED DURING TV SHOW IN VARANASI 
8.15 am: 
Today There is Martial Law in Varanasi. Money,Muscle power and security guards all around. Why Modi can't mix with people

— ashutosh (@ashutosh83B) April 24, 2014
8.00 am: Samajwadi Party leader Shivpal Yadav expressed his confidence over winning all the seats in Uttar Pradesh. "No other party will open its account," he added.
FROM THE PRINT
Thinking Ahead
With all opinion polls predicting his victory in the elections, BJP's prime ministerial candidate Narendra Modi, it seems, is convinced of his elevation to the top job as a fait accompli. In an interview to ABP News on Tuesday, when he was asked if he would go to the US if elected PM, he responded that it was a "loaded question" and added, "The country's people have selected me for doing the country's work." No wonder, the BJP circles are already abuzz with speculation about the likely candidates for different portfolios.