Elections 2014: Congress, BJP or AAP? 10 seats that will see big clashes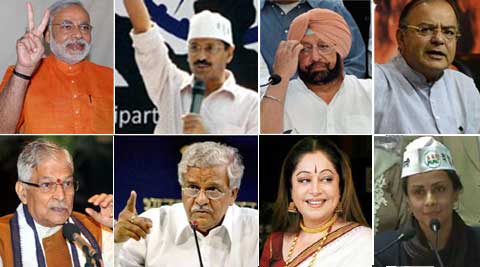 Some high-profile clashes that will spice up the election season.
Some Bollywood potboilers will pale in comparison to the mouth-watering high-profile clashes lined up this poll season. As if the fight between the incumbent Congress party and the challenger Bharatiya Janata Party was not enough, the entry of the dark horse, Arvind Kejriwal's Aam Aadmi Party, has made the battles even more interesting by adding a third dimension in almost all the important constituencies.
As the election fever heats up before the first round of polling, we take a look at some of the high-profile clashes that will not only be instrumental in deciding the future Prime Minister of the country but will also spice up the poll season.
All eyes on Varanasi: After BJP's Prime Ministerial candidate Narendra Modi chose to contest from Varanasi, all eyes are on this temple town in Uttar Pradesh. With AAP convenor Arvind Kejriwal clearing indicating that he wanted to defeat Modi in Varanasi, the theatre of the battle has shifted to what is one of the oldest cities of the world. With 80 Lok Sabha seats at stake, victory in Uttar Pradesh is imperative for the saffron party to achieve its 272+ target.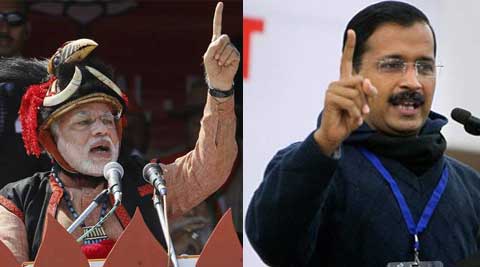 The BJP has won five of the last six elections in the city since its rise on the back of the Ram Temple movement, barring a Congress win in 2004. Murli Manohar Joshi, who wrested back the seat in 2009 defeating BSP's Mukhtar Ansari with a victory margin of more than 17,000 votes, has now been shifted to make way for Modi and create a "ripple effect" in the Hindi heartland. They feel Modi's candidature could result in as many as 24 wins in eastern UP alone. With nearly 16 lakh voters, the holy city has an 18 per cent Muslim population. Modi remains the favourite, but Kejriwal has his share of admirers. And Mukhtar Ansari is still in the race. If Congress too decides to field a big name from the seat, Battle for Benares will be the battle of Elections 2014.
The clash in Amritsar: From one holy city to another. Punjab's Amritsar is winding up for an interesting battle between Congress leader and former chief minister Amarinder Singh and BJP heavyweight Arun Jaitley, who is fighting his maiden electoral battle. Amarinder is the sitting MLA from Patiala and was chief minister between 2002 and 2007.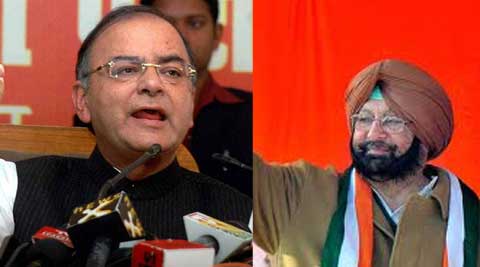 BJP roped in Jaitley snubbing Navjot Singh Sidhu, the sitting MP since 2004. But Sidhu has been vocal against the Akali leadership in the past, and it seems the allies have decided to back someone else this time. It was supposed to have been a cakewalk for Jaitley, till Congress nominated Amarinder, clearly its biggest leader in Punjab, for this …continued »