Election Commission slaps notice on Kejriwal for remarks against Cong, BJP
The Commission has given Kejriwal time till May 13 evening to present his views on the matter.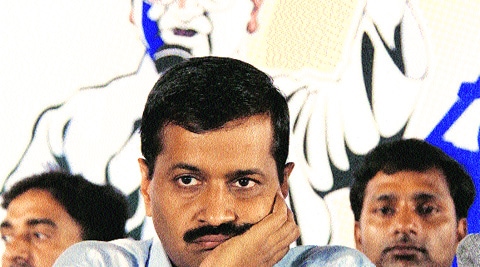 Kejriwal had sought exemption saying he was campaigning for LS polls
The Election Commission on Sunday sent a show cause notice to AAP convener Arvind Kejriwal for his alleged remarks against the Congress and BJP saying "ek bhi vote agar Congress ya BJP ko pada toh khuda ke saath, desh ke saath gaddari karoge".
Noting that he violated provisions of the Model Code of Conduct, the EC asked Arvind Kejriwal to explain his stance on May 13, failing which EC will decide without reference to him.
The Election Commission also sent him a copy of the CD carrying his reported remarks. The notice read: "….The Commission is, prima facie, of the opinion that by making the….statements you have violated the provisions of the Model Code of Conduct."
The Commission also reminded him that in accordance to the Model Code of Conduct there shall be no appeal to caste or communal feelings for securing votes.