BJP will play role of game changer in West Bengal: Sinha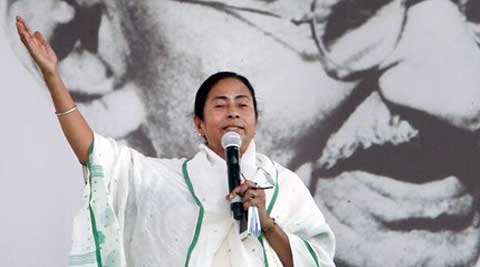 "She has realised that BJP is posing more challenge than other parties. She is targeting BJP not without any reason..." said Sinha. (PTI)
Hoping to play the role of a game changer in the Lok Sabha elections in West Bengal, Bharatiya Janata Party on Sunday said that Trinamool Congress supremo Mamata Banerjee was targeting the party as it has realised that it would pose a tough challenge.
"In the entire state there are two waves — a positive wave for Narendra Modi while many who voted for Trinamool Congress for bringing in a change, are disappointed with it. They will support us. BJP will play the role of a game changer in the state in the Lok Sabha poll," state BJP president Rahul Sinha.
He said realising that BJP might change the political dimension in the state, the chief minister had started targeting the party at her election meetings.
"She has realised that BJP is posing more challenge than other parties. She is targeting BJP not without any reason. Her barbs should be aimed mainly against the main opposition CPIM, but the CPIM has gone behind the scenes. The target of attack of TMC is the BJP," he said.
Sinha alleged that Banerjee was attacking Narendra Modi because an imam had suggested that she should attack the BJP Prime Ministerial candidate the way Congress Vice-President Rahul Gandhi was targeting him.
"So from the next day, she started attacking Narendra Modi. It is unfortunate. But the atmosphere in the country is such that whoever launches a tirade against Modi, will face danger. The people will not tolerate a vilification campaign against Modi," he claimed.
Asked whether BJP would seek support of its one-time ally TMC in case it required it after the Lok Sabha election, he said, "It will not be needed as the BJP will get more than a majority. Post poll the government at the Centre will be of NDA and BJP will not have to depend on anyone."
On how many seats his party expected to win in the state, Sinha said, "I can't give the number, but in some seats the main fight will be between the BJP and TMC. We have identified 15 of the 42 seats where we will give more stress."
He claimed that even Muslims would support BJP in the election.
"They have supported BJP in Gujarat. They have supported us in the last assembly poll in Rajasthan, Madhya Pradesh," he
said.
Asked whether BJP was banking on the star power as it had fielded music director and singer Bappi Lahiri, singer Babul Supriyo and magician P C Sorcar, Sinha said, "It is not like that. The thing is that the wave is in favour of BJP for which such eminent people took the plunge. They realised that in the interest of the country it is necessary to join the poll fray. That is why they are contesting. They know they will win. "
At the same time, we have to counter the strategy adopted by our opponent (TMC). They have fielded some celebrities. We have also fielded some. We don't want to …continued »