BJP rubbishes Geelani's claim, calls 'Modi emissary talk' as 'false and mischievous'
BJP denies Geelani's claim that Modi sent emissaries to meet him for resolving the Kashmir issue.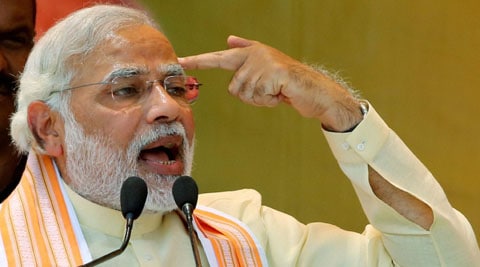 Narendra Modi. (PTI)
to the people of India," BJP demanded deploring local Kashmir parties giving credence to these claims with an eye on Lok Sabha elections.
"The BJP also condemns the manner in which elected representatives and those who hold important offices, most notably from Kashmir are encouraging such lies only to serve their political interests as they fear a crushing defeat in the ongoing Lok Sabha Election," BJP said.