Bihar buzz is Nitish did a good job but needs to be punished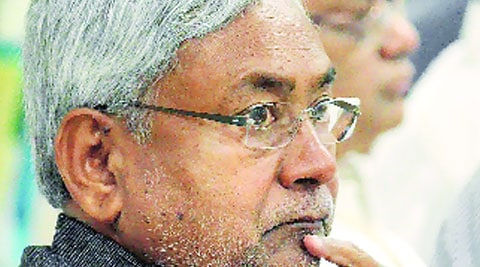 Caste divide even in talk about his having become arrogant.
Statistics are testimony enough, and the people of the state too have recognised that the Nitish Kumar government has been good for them.
This reporter is yet to come across someone who failed to reply in the affirmative. Yet, voter after voter is refusing to vote for Nitish and his party this time.
So, is Bihar's electorate, which gave Lalu Prasad's "jungle raj" 15 years, an ungrateful one?
The narrative that has gained currency is that the voters are poised to punish Kumar for his arrogance. However, scratch the surface a bit, and the complexity of the theory comes to the fore. "Because Nitish got arrogant. He was doing so well, but he had to go and anger the Yadavs. The police were told not to help us," said Raghuvansh Prasad Singh, a Yadav who voted in Hajipur. "He thought he could do it all on his own. We have to show him his rightful place," said Anirudh Kumar of the Teli caste who will vote in Vaishali, in reference to the JD(U) ending its alliance with the BJP.
Like almost everything in Bihar, theories about Nitish's arrogance seem to be split along caste lines. The Yadavs' theory clearly originates from Lalu Prasad, who in his speeches portrays Nitish as a shrewd operator who played a trick too many. The BJP's narrative has been that Nitish tried punching above his weight and should be taught a lesson for that.
Another theory is that the Extremely Backward Classes, whom the Nitish government consolidated, identifies with Narendra Modi. While it is something the BJP has been telling voters and journalists, there is scant evidence to prove it. This is mostly because the EBCs are consolidated only on paper — in the villages, they remain scattered with no unifying trait: Jai Narain Nishad is a Mallaah leader, not an EBC champion. In fact, of the few who agreed they identified with Modi, one was a Teli — Anirudh, who said he liked the fact that Modi was from the "Vaishya community". Another was Pankaj Kumar, a  Bhumihar in Vaishali constituency who admitted he has a "soft corner" for Modi. When the EBCs of Muzaffarpur district pledged their vote to Modi, they said it was not because of his identity, but because of what he has promised to do. "He said he will bring back black money… I don't want a government that does not respond when soldiers' heads are cut off," said Fakeeri Sahni.
Why is the Bihar voter seemingly choosing Modi over Nitish for work the former only promises while ignoring the fact that the latter has been good for them for years? "Badlaav chaahiye," said Vaishali's Gautam Sahni, whose caste Mallaah falls is among the EBCs. The call for change is part of the BJP rhetoric, something that the party's leadership has customised here to …continued »