Bihar BJP offers Narendra Modi seat, Joshi says party to decide
Joshi spoke to reporters a day after he sought clarity at a party central election committee meeting.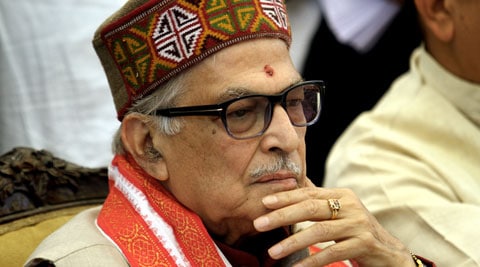 The sitting MP from Varanasi, Murli Manohar Joshi said he would accept the party's decision "like a disciplined soldier". (Express Photo: Ravi Kanojia)
Whatever I say is within the party."
Joshi also dismissed reports of a poster war in Varanasi between his supporters and Modi's, saying it was "mental fiction" of the media.
Speaking to reporters in Bangalore, RSS general secretary Bhaiyaji Joshi admitted that the Sangh was worried over the reported seat row between Modi and Joshi. However, he added, "We feel they (the BJP) are experienced enough, as we had seen on earlier occasions, they will solve the problem."
Asked about the Sangh's stand on senior leaders like L K Advani contesting elections, the RSS general secretary said the Sangh cannot direct the BJP, but can only give an indication. — WITH ENS DELHI