Govt seeks EC nod to go ahead with appointment of new Army chief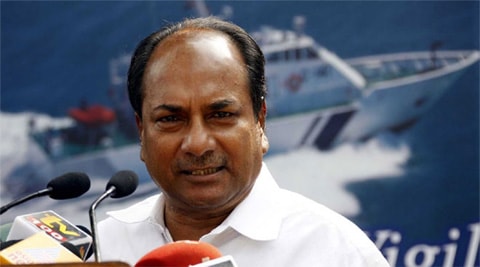 Defence Minister AK Antony said that matter is before the Election Commission. "We want to strictly follow all the procedures before taking any final decision on the issue," he said.
Making it clear that it is going ahead with the appointment of the next Army Chief despite the BJP's strong opposition to the move, the government has asked the Election Commission to approve the decision two weeks before results of the Lok Sabha elections are announced.
Sources said the EC had discussed the issue, but is yet to take a final call on the government's request. "The EC is yet to take a final call on this. A decision on this has been put on hold since we feel there is a need to discuss this a bit more," a top EC source said.
The source, however, indicated that a broad sense appeared to be emerging wherein the EC could ask the government to put the move on hold until May 16, saying there is "no need to hurry" in this situation.
Election Commissioner H S Brahma had echoed this sentiment when he spoke at the Idea Exchange programme at The Indian Express on Tuesday.
"May 16 is still far off. Appointment of the Army chief is a long-drawn procedure. There are many provisions. Let the matter come to us. Personally, I think the government of India has several parameters before it is finalised and they will follow the procedure. If the chief is retiring on July 31, I am sure they can wait till end of June before they move the file," Brahma had said.
In an earlier order, the EC had said the model code of conduct is not applicable to any matter pertaining directly to the defence forces, "be it the recruitments/promotions for defence forces, all service matters pertaining to them, defence purchases of all kinds, tenders relating to the matter of the defence forces" and no reference need be sent to the commission pertaining to the model code in these matters.
Many in the EC are of the view that because of the exemption granted by this order, there was no need for the government to have sought this clearance in the first place. The counter-view is that the government, clearly, is in no mood to take chances and risk the embarrassment of getting the Army Chief's appointment stalled by the poll panel.
Confirming that the EC had been approached, Defence Minister A K Antony said all procedures would be followed strictly before a final decision is made on the appointment.
Sources said the file has been referred to the EC after all internal clearances were obtained and that the next step after a go-ahead would be to refer it to the appointments committee of the Cabinet.
The appointment of the next Army Chief has courted …continued »