Lucknow |
Updated: March 2, 2014 8:44:24 am
A day after Sahara chief Subrata Roy was arrested, the Kukrail reserve forest and the popular picnic spot nearby, on the outskirts of Lucknow, were closed to the public, remaining accessible only to his visitors. Roy has been kept at a state forest department guest house in Kukrail reserve forest.
Among his 40-odd visitors on Saturday were his sister Kumkum Roy Choudhury and brother J B Roy. Choudhury arrived at around 11.45 am and left at around 1 pm.
The forest guard outside the area has been replaced by policemen, who, along with Sahara employees, manned the gates, clearing the entry of visitors. Sahara officials, including its corporate communications team and two foreign security guards, were among the visitors.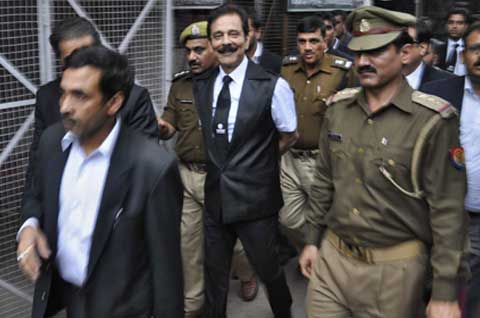 Many Sahara employees stood guard outside the picnic spot throughout the day. While no politicians were seen, as many as four deputy SPs, one additional SP and officers-in-charge of several police stations visited the area. Divisional Forest Officer A C Yadav, who turned up for a "regular visit", said he was not aware that the public had been barred from entering the picnic spot. He said he had not passed any such order.
Many picknickers had to return disappointed. "This picnic spot has one of the most important crocodile breeding centres. I don't understand why the police have decided to keep him here," said Ajay Singh, a college student. Forest department sources said the guest house where Roy is being kept has four rooms and a rose garden, with a view of the Kukrail river.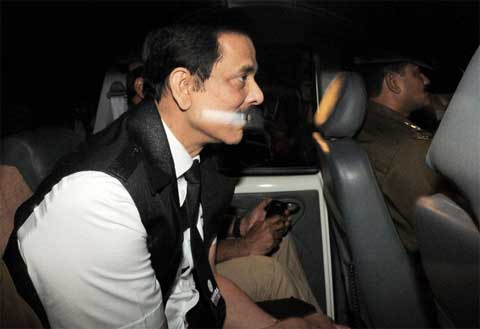 Meanwhile, the Lucknow Police on Saturday again approached the court of Chief Judicial Magistrate Anand Kumar, seeking clarification on his order passed on Friday. "We wanted some clarification on the CJM's order about the time when we are to produce Roy in the Supreme Court, but he did not entertain the application and asked us to take legal opinion from Joint Director (Prosecution) instead. After getting the legal opinion, we will produce Roy before the Supreme Court on March 4," said a police officer who did not want to be named.
For all the latest India News, download Indian Express App