That is the address of Raju, homeless and without a job in Delhi. With a recent UN report naming the Capital the second most populous city in the world after Tokyo,  Naveed Iqbal and Aditi Vatsa meet some of its newest residents all looking for a new life
RAJU, 42
From Firozabad, UP
Without a job
He came to Delhi from Firozabad, Uttar Pradesh, in search of work — cooking, driving, household help… anything. "Maine socha tha, ye desh ki rajdhani hai, yahan kaam milna mushkil nahin hona chahiye (I had thought this is the nation's capital, it shouldn't be difficult finding work here)," says Raju, 42.
A month later, he is staying with at least 40 other people in a shelter under a flyover near Nigambodh Ghat in north Delhi, without even the money to catch a train and go back. "Many people from my village had come here to work, so I decided to come here too, but right now, I don't know what to do," he says.
Though he belongs to the city of bangles, as Firozabad is often called, Raju never took up a job in the sector. "I didn't like that work, so I never did it. My brother and sister work for bangle makers." Instead, he worked at a dhaba and learnt how to drive. But without a driver's licence, he can't drive in Delhi and he has no other proof of identity either.
Around 4 pm, he sits on the steps of the shelter's portacabin, waiting for contractors to come and pick him up for some work. He is just back from 'labour chowk' in Chandni Chowk where hundreds of migrant labourers like him line the streets early in the morning for jobs.. It looks like he is in for another disappointing day.
His only contact with his family in Firozabad is the occasional phone call. "They tell me I should come back if I don't find work. How can I when I don't even have money for the train ticket?"
The night shelter only offers a roof, but Raju is grateful for that. "The day I don't earn I don't eat, but at least I don't have to sleep on the streets." And he is staying for now. "I lived in my village for 42 years, but my life did not change. I came hoping Delhi will make my life better. I don't know if that will happen but I am determined to stay here."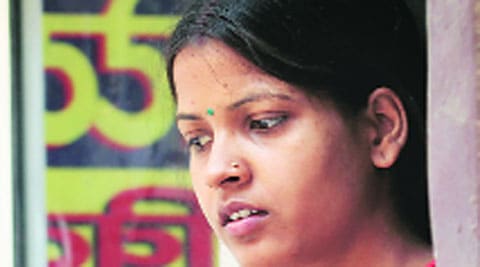 ANURADHA KUMARI, 22
From Darbhanga , Bihar
Runs a multi-purpose photocopy shop
Sitting inside a cramped booth in Sangam Vihar, south Delhi, Anuradha Kumari fans her two-year-old daughter and watches two men on the road outside hurling abuses at each other. "Delhi is not what I thought it would be," says Anuradha, making a face and looking away.
She runs this photocopy shop that also offers services related to rent agreements, passport and Aadhaar. Married to a resident of Sangam Vihar four years ago, Anuradha left her home in Darbhanga, Bihar, and first came to Delhi a few weeks after her wedding. "I came thinking the roads would be wide and clean, there would be no water crisis or power problem. Those dreams crashed when I reached here. I was happier in Darbhanga," she says.
Within a month of living in Delhi, Anuradha went back to Darbhanga. "My marriage was in crisis because of this," she says with a laugh. "But I just could not bring myself to come to this city."
In June this year Anuradha moved back to the Capital. "My husband needed my help in running this shop. He is doing a distance-learning course and could not have been at the shop all day," she says. A graduate in history from Lalit Narayan Mithila University in Darbhanga, she says she has now enrolled for a distance-education B.Ed course.
As some residents in Sangham Vihar — which faces acute water crisis — carrying empty buckets and vessels queue up near a tap, Anuradha says, "What kind of a capital is this? My village in Bihar does not have electricity but we at least have water. How do you live without water?"
Darbhanga is the home she misses, but for now, Delhi is her address, warts and all.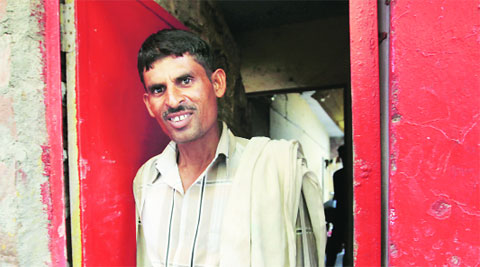 SUNIL KUMAR, 35;
RAM NARESH, 17
From Etawah, UP
Sell vegetables on a handcart
On July 15, Sunil Kumar and his 17-year-old nephew Ram Naresh left their village in Etawah, Uttar Pradesh, headed to the Lucknow railway station and boarded a train to the country's capital, hoping to live the Delhi dream.
"A lot of people from my village are in Delhi. They have all earned a lot of money. One of them has even built a big bungalow in Etawah. It was my nephew's idea that we move to Delhi," says 35-year-old Sunil,  who has found a temporary job selling vegetables from a handcart at Sangam Vihar in south Delhi.
He has pinned his hopes on finding a part-time job at a factory in Tughlaqabad Extension which will fetch him another Rs 8,000. Back home, Sunil earned about Rs 10,000 a month working on farms and driving tractors. "I will sell vegetables and work in the factory. I can easily make around  Rs 15,000 a month," he says.
But after two days in Delhi, Sunil admits he is longing for home. "I miss my family and my village. I want to spend time in my fields, take care of the harvest. The air here is so different from that of the village," he says, wistfully.
But Ram is clear that he wants to stay on in Delhi.
"Why would I want to go back? There is so much to do here. There, if I earn Rs 200, I will have to give the entire amount to my family. Here, if I earn Rs 500, I can spend it on myself," he says, helping his uncle arrange vegetables on the cart.
KARTIK SAMANTA, 24
From Kolkata, West Bengal
Embroidery worker
THE cloth is pulled taut, its edges strung to the frame of a charpoy. This is Kartik Samanta's canvas. He sits by the charpoy for 14 hours a day, deftly working the needle as the embroidery slowly takes shape.
Samanta, 24, is an embroidery worker at Shahpur Jat, Delhi's fashion hub, and for the last month, this 8×10 feet room has been both his home and workstation. He works here with five other workers and his "seth" Debnath C.
A month ago, he had left his home in Kolkata when Debnath, who supplies embroidered clothes to designers and retailers in the city, offered him a job. Samanta married recently but had to leave his wife behind with his parents because this was his first visit to the "big city". "I can't get her here. I don't earn enough to be able to do that."
Since he arrived, he has been working six days a week, getting paid Rs 120 for every five hours of work and a little more for extra time. He gets the day off on Sunday, but doesn't get paid that day. But he isn't complaining — a hand embroidery worker in Bengal gets paid only half of what he earns in Delhi, he says. "I used to work in a factory in Kolkata and I spent all that I earned. Here, I get to send some money home. If the money was better in Bengal, I would never have left home."
Though he misses home, he says the city has been good to him, at least so far. "I haven't moved out of here much. I spend most of my time working and mostly with people from my state, who speak the same language," he says.
At night, the charpoy frames are lined up against the walls of the room and the beds rolled out. The lane outside, barely a metre wide, comes to life — the stoves are lit, the food cooked and brought back inside the room. Then, over hot rice and vegetables, the stories begin — of baari (home), of children and of the train ride back.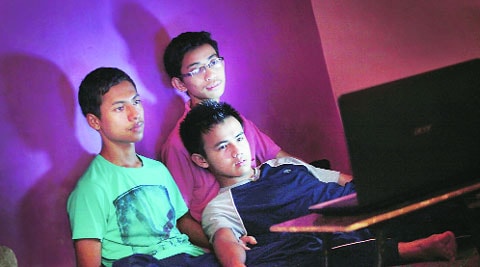 Pravakar Wangkheimayum, 17; Rakesh Sapam, 18; Rahul Longjam, 17
From Imphal, Manipur
Students
Pravakar Wangkheimayum, 17, and two of his friends are moving out of his sister's house in Dilshad Garden, northeast Delhi, to a flat in Rajouri Garden in west Delhi, close to the colleges in Delhi University where they have taken admission.
Pravakar, Rakesh Sapam and Rahul Longjam reached Delhi from Imphal a month ago, well in time for the Delhi University admission process. "We did not want to take any chances. We just had to come to Delhi to study," says Pravakar, who aspires to be a civil servant.
Delhi, they say, is just the right launchpad for their dreams. "There are more opportunities here. Not only are there more coaching institutes that help you prepare for the civil services examination, the DU course is much sought after," says Pravakar.
Delhi has been rough too. "We are not used to this kind of harsh weather. In Imphal, the maximum the temperatures goes up to is 36 degrees Celsius," says Rakesh.
The food is also very different. Back home, we eat a lot of fish and meat but here we end up eating vegetarian food," says Rahul.
They admit they have heard stories of racial discrimination against people from the northeast.
"Someone asked me if I was from Nepal. When I told them I was from Manipur, he asked me where that was. So we now have an idea of what it is to live here," says Pravakar.
For all the latest India News, download Indian Express App