Lok Sabha Results: Top 30 Losers
The results of the Lok Sabha elections are out. While the results have brought in some new faces like Moon Moon Sen and Harsh Vardhan in the Lok Sabha, there are some old ones who failed to make it to Parliament this year. Some stalwarts like Kapil Sibal and Salman Khurshid failed to ensure a win this time. Here's a list of 30 prominent names that failed in the race to the lower house of Parliament:
Arvind Kejriwal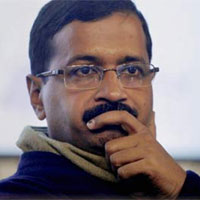 1. Former Delhi chief minister, Arvind Kejriwal  who challenged Narendra Modi in Varanasi, Uttar Pradesh lost with a margin of 371784 votes.
Kapil Sibal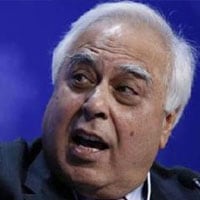 2. Ministry of Law & Justice Kapil Sibal of Congress lost to  BJP's Dr. Harsh Vardhan from Chandni Chowk constituency in Delhi.3
Salman Khursheed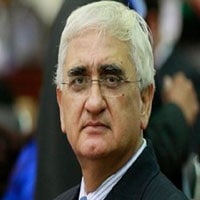 3. Minister of External Affairs Salman Khursheed, who during election campaign called Narendra Modi "impotent" lost to BJP's Mukesh Rajput of BJP from Farrukhabad constituency in Uttar Pradesh.
Ajay Maken

4. Congress general secretary Ajay Maken lost to BJP's Meenakshi Lekhi from New Delhi constituency in Delhi.
Smirti Irani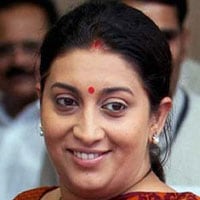 5. BJP's Smirti Irani, who contested from Amethi against Congress vice-president Rahul Gandhi  lost despite huge sweep by BJP across country.
Priya Dutt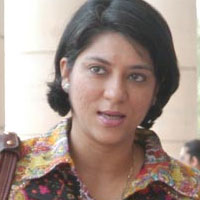 6. Priya Dutt of Congress lost her Mumbai North Central constituency to her rival Poonam Mahajan of BJP.
Bappi Lahiri

7.  Music composer and BJP candidate from  Srerampur constituency Bappi Lahiri loses to TMC's Kalyan Banerjee in West Bengal.
Raj Babbar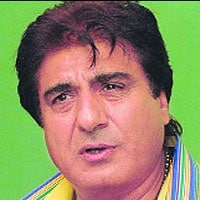 8.. Bollywood actor Raj Babbar lost to V.K. Singh of BJP from Ghaziabad constituency of Uttar Pradesh.
Meera Kumar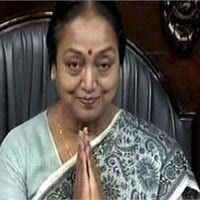 9. Lok Sabha speaker Meera Kumar of Indian national congress lost to Chhedi paswan of Bhartiya Janta Party in Sasaram constituency of Bihar.
Ajit Singh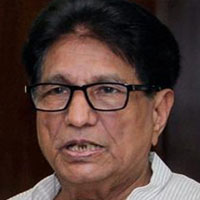 10. Civil Aviation Minister Ajit Singh of  Rashtriya Lok Dal lost to Dr. Satya Pal Singh of BJP from Baghpat constituency in  Uttar Pradesh.
Sriprakash Jaiswal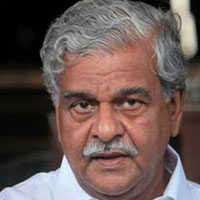 11. Coal Minister Sriprakash Jaiswal of Indian National Congress lost to Dr. Murli Manohar Joshi of BJP from Kanpur in Uttar Pradesh.
Farooq Abdullah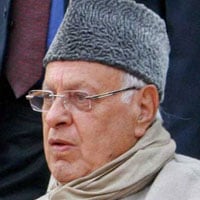 12. Minister for New and Renewable Energy Farooq Abdullah of National Conference lost to Tariq Hameed Karra of PDP from Srinagar constituency in Jammu and Kashmir.
Ghulam Nabi Azad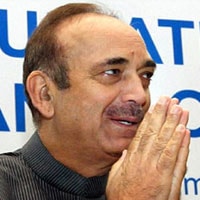 13. Health Minister Ghulam Nabi Azad of Congress lost to Dr. Jitendra Singh of BJP from Udhampur constituency in Jammu and Kashmir.
V. Narayanasamy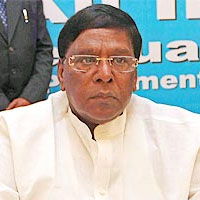 14.  Minister of State in the Prime Minister's Office V. Narayanasamy who contested …continued »