Updated: February 8, 2014 11:26 pm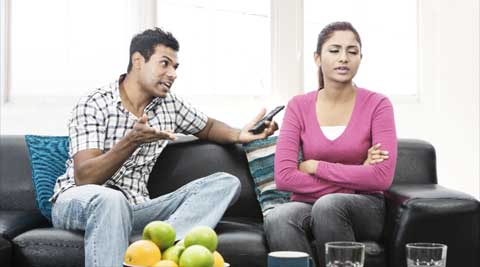 It's about letting go of the fairytales and growing into hope.
Snigdha Manickavel
When you are young, you will be confused by love. You will long for it with an intensity that will cause you to cry on long bus rides and be restless when you are in large gatherings. You will believe that lip-synching, multiple clothing changes are all integral parts of the mystery and magic of love. You will think that love must involve teddy bears, twirling around in the sunshine, the sharing of chocolate and the buying of diamonds.
You will fall in love with the idea of falling in love. You will see yourself falling in love with a soldier, a farmer, a spy, a killer. Your love will alternatively be tragic, redeeming, adventurous and lethal. You do not see yourself falling in love with software engineers, dentists or marketing executives.  
You will be surprised to slowly learn that love can find a place in the hearts of the indifferent and the unworthy. That the hard and the petty, the cruel and the insatiable too will find love. You will see awful people you went to college with fall in love and get married and you think that this is the miracle of life. That even the most unlovable will find someone to love them.
For years you will think of love as something that will happen to everyone. You will think that the idea of two people being in love will make everyone around them happy. You slowly realise that this only happens when people with similar pasts, congruent futures, opposite genders and complimentary skin tones get together. You will learn that when some people fall in love, we throw them parties and when some others fall in love we throw them in jail.
You will fall in love with the wrong people, at the wrong time. You will cry over selfish people who took you for granted because you took yourself for granted. You will realise how young you are and how your pain doesn't mean anything to anyone but you. You will have no respect for people who claim to have never been heart-broken. Their smooth unblemished hearts are no match for yours — kicked-in, dented, bruised purple and still beating. You learn that love failure makes you beautiful from the inside out.
When you do fall in love, it will feel like coming home. Love will come to you years after you have given up looking for it. You begin to learn that love will make you ridiculous and alienate you from your friends. Love will make you annoying and clingy. You will slowly learn that when you fall in love, you will feel a moment of sadness because you know that in every beginning there lies an end. You will feel this sorrow and then decide to ignore it.
You will discover that love can distort time and make hot nights unending and goodbyes in doorways over too soon. You will fall in love even though you have nothing in common with each other and perhaps never will. You will love this other person because they are kind to small animals and will rescue kites for children they do not know. You will watch from a distance and think, this kind heart has found something in me to love.
You will understand that love is this horrible thing that makes you do things you do not want to. Wake up early and go to railway stations, watch unending action movie sequels, sit through Sufi music concerts. You will find yourself feeling good by doing these things because when this other person is happy, something radiates into your life and you sleep well and laugh easily.
You will learn that love is fluid and that love is hard work. Love is screaming matches in grocery stores and sometimes being that couple in the restaurant who refuse to look at each other. Love is sometimes walking away and then going back so often that no one bothers counting any more.
In spite of you resisting every step of the way, love will give you hope, precious and hard-earned. You look around and see that no one is pretending to sing or tearing up over diamonds. There is not a teddy bear in sight. Nothing could be more perfect.
The writer lives in Bangalore