virtually in charge.
WHAT NEXT
Known to have a very firm grip over the administration, she is widely tipped to be the Gujarat CM, in case Modi makes it as prime minister.
BY THE WAY
She started off as a Government school teacher in Mahesana district.
RANK 89: KUNIYIL KAILASHNATHAN, 61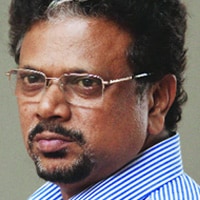 Chief Principal Secretary at Gujarat CM Office
(New on the list)
WHY
Considered the bureaucrat closest to Narendra Modi, this 1979-batch IAS officer is seen as his troubleshooter. This University of Wales alumnus played a vital role in helping Modi change his image— from 'Hindu Hriday Samrat' after the 2002 riots to the investment-friendly CEO-CM through Vibrant Gujarat summits.
POWER PUNCH
When he retired last June after serving seven years in the CMO, Modi reappointed him on a specially-created post.
WHAT NEXT
He could be moving to Delhi if Modi becomes the PM.
BY THE WAY
He grew up in Ooty, where his father was a postmaster.
RANK 89: HARISH SALVE, 58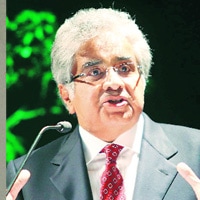 Senior advocate
(New on the list)
WHY
Salve frequently shows up for India's majors such as Reliance Industries Limited and the Tata Group. There is hardly any politician who has not sought his advice.
POWER PUNCH
Salve's arguments on international maritime laws brought the first relief for the two Italian marines jailed in India for killing fishermen off the Kerala coast.
WHAT NEXT
Salve has been assisting the Supreme Court as amicus curiae. He is helping the court regulate mining and also nudging states to usher in police reforms.
BY THE WAY
He loves to play the piano. Before qualifying as a lawyer, Salve was working as a chartered accountant.