New Delhi |
Updated: February 7, 2014 8:53:38 am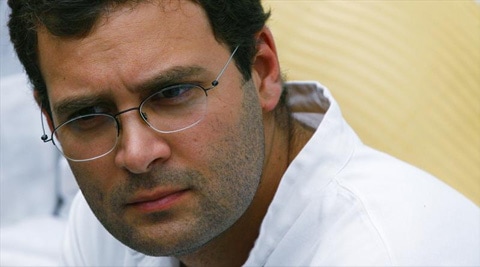 Rahul Gandhi asked the party's spokespersons to focus on nailing what he called 'lies' of the opposition. (Photo: Reuters)
Days after Mani Shankar Aiyar stoked a controversy with his personal remarks against BJP's prime ministerial candidate Narendra Modi, Congress vice-president Rahul Gandhi on Thursday disapproved of personal attacks against political opponents as he asked the party's spokespersons to focus on nailing what he called "lies" of the opposition.
Rahul said this while interacting with the newly appointed spokespersons for the Congress. He did not name anyone, but his advice to spokespersons to refrain from making personal attacks came after some of the leaders present spoke about the row kicked up by Aiyar's remarks to argue that such controversies are an unnecessary distraction.
"Rahul said there should not be any personal attack on political opponents. He wanted the party to focus on nailing the lies of the opposition," a leader said. Although his remarks were general, it came after some leaders spoke about the Aiyar controversy. This led to an impression that it was aimed at Aiyar.
During the AICC session last month, Aiyar had stoked the controversy with his remarks that "Narendra Modi will never become the Prime Minister of the country. But if he wants to distribute tea here, we will find a place for him." The BJP is politically exploiting Aiyar's jibe at Modi and has already announced the launch of a campaign that will allow people to engage with Modi over a cup of tea.
Sources said Rahul was appreciative of the job being done by the spokespersons against tremendous odds. He is learnt to have told them that the UPA government has done phenomenal work in the last ten years and asked them to defend the government with all their might. The meeting saw party leaders underlining the need to expose the Opposition by pointing out deficiencies in their claims backed with data. Union Minister Ghulam Nabi Azad underlined the need to focus more on regional media.
For all the latest India News, download Indian Express App