Lucknow |
Updated: March 1, 2014 9:07:04 am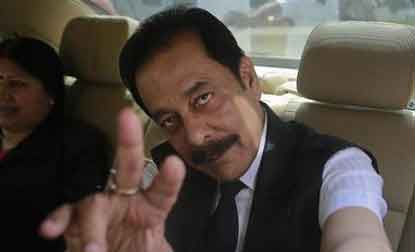 Sahara chief Subrata Roy has repeatedly cited his mother's illness as the reason for not appearing before the Supreme Court. However, his 92-year-old ailing mother has never been admitted to the Sahara Hospital and is being treated by doctors at home. 
"She was never admitted in Sahara Hospital. We provide all the medical facilities that she requires at her home," said Dr H N Tripathi, Chief Medical Superintendent (CMS) and Coordinator Medical Care, Sahara Hospital.
Dr Tripathi, along with Dr Mansoor Hasan, senior cardiologist and Director-Academics at Sahara Hospital, issued the medical certificate that was submitted before the Supreme Court and released in the press. Talking to The Indian Express, Dr Hasan said the condition of Sahara chief's mother Chhabi Roy has deteriorated over the past few days. "She is a 92-year-old lady with five to six ailments related to heart and other complications. Her ailments aggravated over the last two years and for the last couple of days her situation has deteriorated," he said.
Roy's mother, a diabetic, had a permanent pacemaker implanted for heart block in 1998, which was replaced in 2006. She has been suffering from severe left ventricular dysfunction, with 22 per cent ejection fraction, which means that blood circulation in her body is very low, said Dr Tripathi. She has also developed diabetic nephropathy (affected kidney due to diabetes).
"Her health condition deteriorated suddenly. She has shown some improvement today. Both Dr Hasan and I visited her at her home," Dr Tripathi said.
"Roy's mother is in conscious condition and she is not on any life support machines. An ambulance and doctors are staying with her, so that she can be shifted to a hospital whenever required," he added.
For all the latest India News, download Indian Express App