Updated: June 27, 2015 6:36:06 am
As urban areas are emerging as economic growth drivers for countries, like others, India too is witnessing a sharp rise in urbanisation. A report prepared by PwC and FICCI states that even in India 57 % of the GDP in 2012 was contributed by urban regions. As a result, migration into urban areas that lead economic growth is on a rise. By 2025, 69 metropolitan cities in India are expected to have 78% of the urban population.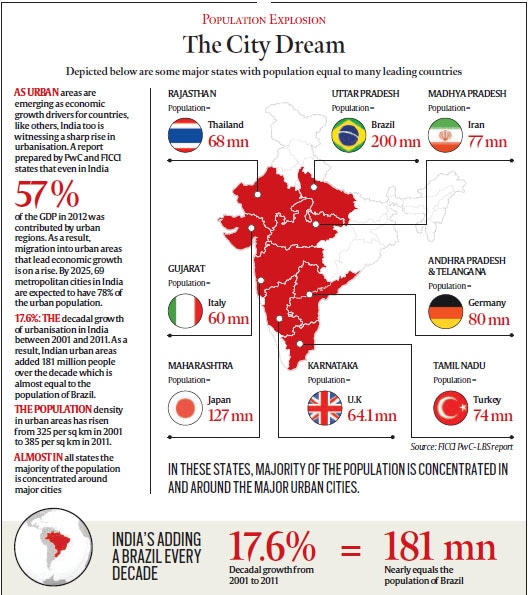 17.6%: The decadal growth of urbanisation in India between 2001 and 2011. As a result, Indian urban areas added 181 million people over the decade which is almost equal to the population of Brazil.
The population density in urban areas has risen from 325 per sq km in 2001 to 385 per sq km in 2011.
Almost in all states the majority of the population is concentrated around major cities.
For all the latest India News, download Indian Express App