Written by
Vijaita Singh
| New Delhi |
Updated: May 13, 2014 11:16:48 am
A new-look Prime Minister's Office and cabinet committee room await the successor of Manmohan Singh, who is set to relinquish charge this week.
Singh is set to hold the last cabinet meeting of UPA-2 Tuesday when the Cabinet Committee on Investment (CCI) meets to decide projects that include the allotment of four coal blocks to the Railways.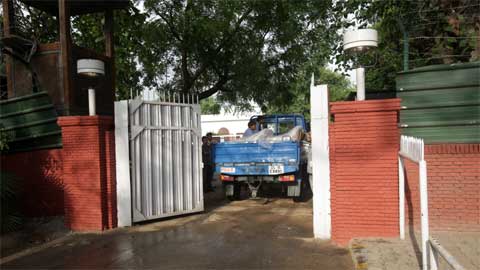 His successor will step into a refurbished and renovated office. The PM's chamber, which did not have a flat-screen TV, has finally got one. Singh, who was in office for 10 years, had not asked for the colour TV set to be replaced but it was decided to get a new one as he prepared to move out.
The upholstery has been done in brown and the walls have been given a fresh coat of paint. It was decided not to change the leather coating on the desk as it had aged enough to acquire a "rich and glazed look", sources said, adding that the chandeliers had been dusted, cleaned and polished.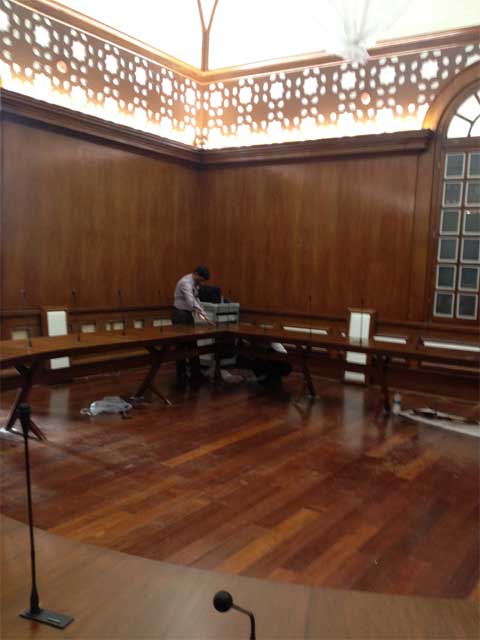 Even the cabinet committee room, which has an old TV set kept behind a window frame, will get a new one.
With Tuesday's cabinet meeting expected to be the last of this government, a small farewell event has been organised for Singh after the meeting. The PM is likely to meet all his staff at the event in his office.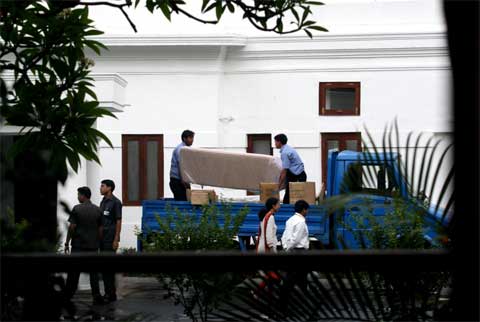 "There is not much to do in that building which is almost 100 years old. But we have done our bit by changing a few things in the office. The decision to change the furniture and other things will of course be taken by the next occupant of the office, but from our end we have made sure that it looks as neat and clean as possible. Fortunately, with fewer cabinet meetings and visitors to the PM in these two months we got the time to complete the job," a senior official said.
Since the building was constructed in 1920, the walls inside do not require to be painted as they are built of stone, the official added.
"The furniture is rare and antique and has been here since the days of the British. It adds to the unique charm and the present PM did not wish to change it. It all depends on the future PM, if he decides we will change it or else it will remain like this. We have made sure its in good condition. The PM's office is not frequented by many people and for security reasons not much construction is allowed," the official added.
For all the latest India News, download Indian Express App