NRIs voting via Internet now may open pandora box: Supreme Court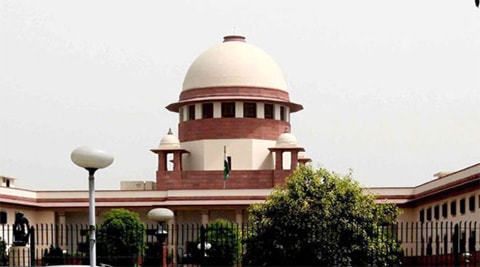 SC bench decided to throughly deliberate on the demand for extending the right of voting through electronic format of Internet to NRIs registered voters.
government servants who are subject to frequent transfers. Why not employees in private jobs who are subject
to frequent transfers," the bench observed while adding that "it is a constitutional right".
The commission in its affidavit said that as per the provisions of the 1950 and 1951 of the Representation of the People Act, voting at every election shall be given by ballot or voting machines in the manner prescribed and only a limited class of voters are permitted to vote by either proxy or postal ballot.
Earlier on April 7 itself, the Commission had told the court that it was almost impossible to make any such arrangement for NRIs to cast their votes from overseas in the ongoing general election as electoral rolls have been concluded in almost all the constituencies.
The court was hearing a bunch of PILs in which it has been contended that the existing provision which mandates NRI voter to be physically present in the constituency to exercise his vote was discriminatory and violative of fundamental rights.
Petitioners, including NRI Shamsheer VP, have submitted that a total number of over one crore people will be entitled
to cast their vote if NRIs are allowed to vote from overseas.
The PILs said 114 countries have adopted external voting and amongst it are 20 Asian countries. It said the external voting could be by setting up polling booths at the diplomatic mission, or by postal, proxy or electronic voting.
Shamsheer migrated to the UAE 12 years ago prior to which he was enrolled as a voter in his hometown of Calicut, Kerala
and had voted in the elections. Subsequently, he was removed from the voters list because of his NRI status.