Ashort detour from National Highway 2 in Etawah city to the state highway leading to Mainpuri surprisingly doesn't open up onto a rural inland. What emerges instead as you go along the two-lane road, on which work is in progress to make it four-lane, are tall buildings and bungalows surrounded by mustard and wheat fields. This is Saifai, the ancestral village of Samajwadi Party president Mulayam Singh Yadav and Chief Minister Akhilesh Yadav. But it is not your usual village — it doesn't have a single mud house, has a functional sewage system, 24-hour power supply and concrete roads. Even many big cities of Uttar Pradesh do not have the kind of civic amenities and infrastructure that are available here.
Saifai was just another Yadav-dominated village in Etawah district, until Mulayam first came to power in UP in 1993. Now, it has a police station, and has become a development block and a tehsil. The village, with a population of 7,141, is part of Mainpuri Lok Sabha constituency and Jaswant Nagar assembly constituency represented by Mulayam and his brother Shivpal Yadav, respectively.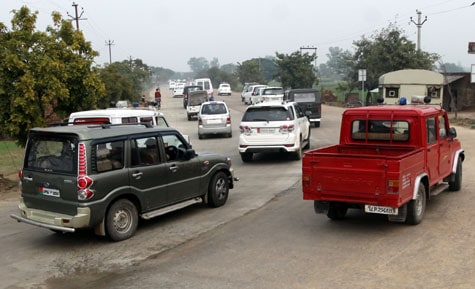 As the sun set on January 8, SUVs, vans, motorcycles and tractor-trolleys crowded the entry to the glittering Niwas Maidan, the venue for Saifai Mahotsav. Traffic policemen struggled to route VIP vehicles in the right lane. Later that evening, Mulayam and Akhilesh Yadav watched performances by Bollywood stars like Salman Khan, Madhuri Dixit and Mallika Sherawat, regardless of the furore created by the opposition over the extravaganza at Saifai, while the Muzaffarnagar riots victims suffered. The rural Saifai mela was first spiced up, with the spectacle of dancing stars, by former SP leader Amar Singh last decade.
Sitting on the side of the road, about 5 km from Saifai, a 62-year-old farmer of Nagla Nathu village, Mulayam Singh, says had the crores spent on the actors been used for the development of the area, it would have made a big difference. But 22-year-old Hariom Yadav intervenes: "Par humko Madhuri Dixit aur Salman Khan dekhan ko kaise milte dadda? (But how would we have got to see Madhuri Dixit and Salman Khan, grandpa?)"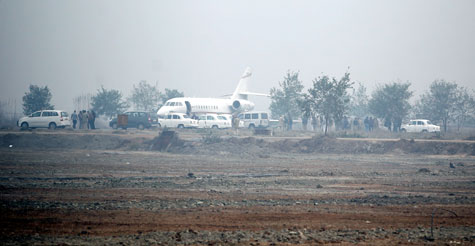 Two decades ago, Saifai was just like their own village. Nagla Nathu got a primary school only in 2006 and a connecting road only last year. "Our village still does not have a proper drainage system. The streets become muddy in the rains. Even the school isn't good, so most prefer sending their children to private schools in neigbouring Karhal or Saifai," says Kamlesh Yadav, a farmer from Nagla Nathu. His two sons, one in Class 12 and the other an undergraduate, are studying in private institutions, but he expects them to work at his farm after they finish their studies.
"There are no jobs available without recommendations from ministers and …continued »