Updated: March 19, 2014 6:24:57 pm
Excerpts from sections of the classified Henderson Brooks report on the 1962 India-China war that became public Monday:
On an unequal battle: In 1960, China had increased its deployment in Ladakh and a war game run by the Western Command brought out that a minimum of one division was required to meet the threat. This demand was placed in September 1961 but no decision was given by Army HQ. This can be attributed to an incorrect assessment of Chinese reaction by the General Staff Branch of the Army HQ led by Lt Gen Kaul. "General Staff Branch Army HQ took little action on Western Command's recommendations, either to strengthen Ladakh or alternatively to lessen the tension there."
On the role of Lt Gen Kaul, Chief of General Staff and IV Corps Commander: "Normal planning, detailed staff work and coordination, prerequisites of proper military functioning, posture and balance were progressively abandoned by General Staff Branch Army HQ. It is more a question of action on whips and supposition and then plugging holes rather than on deliberate military thought followed by planned actions. Gen Kaul…time and again ordered in furtherance of the forward policy the establishment of individual posts, overruling protests made by Western Command."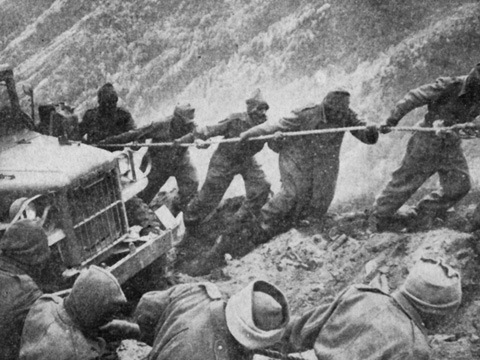 On the role of top military leadership: "Lapse in staff duties on the part of the chief of the general staff, his deputy, the Director of Military Operations, the Director, Military Intelligence, and other staff directors is inexcusable. From this stemmed the unpreparedness and the unbalance of our forces. These appointments in General Staff are key appointments and officers were hand-picked by Gen Kaul to fill them."
"The mistakes and lapses of the staff sitting in Delhi without the stress and strain of the battle are more heinous than the errors made by commanders in the field of battle."
On the better performance by the Western command in Ladakh: "It was a junior leaders and jawans battle and there is no doubt that they acquitted themselves well. They fought under grave handicaps and in face of defeat, yet there was no sign of undue panic and never a rout. The main reason for this was that troops fought under commanders they knew and trusted. The good name of our Army was not completely marred in Ladakh and the grave errors committed by the General Staff to an extent mitigated, thanks to the fighting ability of our troops."
On troop conditions in Eastern Sector under IV Corps: "There were cases of posts without supplies and food for a week or more. The condition of the men living on these isolated bleak outposts at altitudes over 12,000 ft without shelter, food or fuel, can well be imagined."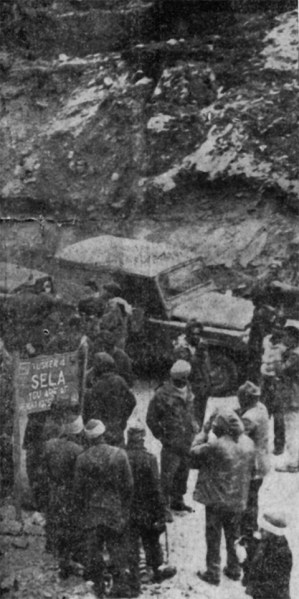 Unplanned action changed an Army into a mob: "The hardship and privations suffered by the men however had an important bearing on morale and leadership. No troops placed in the circumstances, as they were, could be expected to obey orders, let alone fight. It is unplanned actions like these carried out in haste and hurry that changed disciplined men into a rabble and an Army into a mob."
On the controversial location of Dhola post that initiated the 1962 war: The report says the Army concluded that Dhola post was set up at the wrong position and to the north of the McMahon line but its reference in location statement and situation reports did not reflect this to "avoid alarm and queries from all concerned".
Absolving Responsibility
On the Defence Minister categorically ordering that no minutes be kept of his meetings with Army Commanders: "This is a surprising decision and one which could and did lead to grave consequences. It absolved in the ultimate analysis anyone of the responsibility of any major decision. This could and did lead to decision being taken without careful and considered thought on the consequences of those decisions."
On decision to "evict Chinese" from border: "The very basis of the eviction rested on an erroneous surmise of the Chinese 'not reacting' to even a military show of force by us. Perhaps the defence ministry and the DIB had convinced the General Staff Army HQ regarding the lack of reaction, or it be that they reached the conclusion together…this thinking percolated down to all levels of command and brought about a sense of false complacency."
On Kaul's controversial appointment as IV Corps Commander: Kaul assumed command on 4 October vide a secret signal yet this was announced "dramatically" by newspapers the very next day. "It has been verified that Lt Gen Kaul had stated, when flying out of Tezpur, that next day large headlines in the newspapers would announce his precise charter. The inference from this is obvious. He also stated that if he was not successful, there were chances that the government would fall."
On Kaul's sudden "evacuation" to Delhi in the middle of operations on 17 October on grounds of ill health: "It is not known who gave the decision for his being evacuated to Delhi but neither the Army Commander nor the Deputy Director of Medical Services, Eastern command, knew about the evacuation."
On the "suicidal order" by Kaul for taking a Chinese position near Dhola post: "The General Staff, sitting in Delhi, ordering an action against a position 1,000 yards north east of Dhola post – to say the least – is astounding…this order could go down in the annals of history as being as incredulous as the order for 'the charge of the light brigade'."
For all the latest India News, download Indian Express App