Written by
V Shoba
|
Updated: July 27, 2014 10:40:51 am
It has been a bad week in the skies, with three plane crashes in a space of eight days. In Chennai, K S Narendran is still seeking answers to what happened to MH370 and his wife Chandrika Sharma who was on it. "No one is anywhere near solving the mystery yet," he says.
 By V Shoba
Every time K S Narendran flew over the desolate expanse of the sea, a vague dread gripped him. As the plane pierced the skies, he imagined himself, a non-swimmer, at the mercy of the relentless waters that swelled thousands of feet below. On March 8, 2014, this fear would hit home hard. He would lose his wife to his worst nightmare: an airplane crash in the deep blue sea. That day, a Malaysia Airlines flight from Kuala Lampur to Beijing, carrying 239 people, his 51-year-old wife Chandrika Sharma among them, mysteriously vanished after losing contact with air traffic control within an hour of takeoff. The MH370 is thought to have veered off course and crashed somewhere in the southern Indian Ocean, but a multinational search operation, touted as the most expensive in history, is yet to locate the wreckage, months after the incident.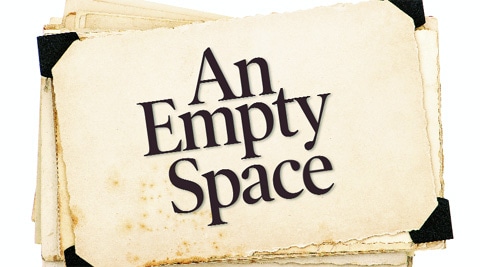 "I am not one to believe some Robinson Crusoes could have swum to the shore. If indeed the plane ended in the remote Indian Ocean, I would hope that Chandrika had a swift end," says Narendran, in his airy fourth-floor apartment in south Chennai. But he has met other families who continue to hang on to such hypnotic wisps of hope. "People believe theories that feed their hopes and help keep their emotional balance. No matter what your level of acceptance of loss, there is always a little doubt you harbour," says the 50-year-old. "When I encounter people who are so resolute in their faith, it is hard and heartbreaking."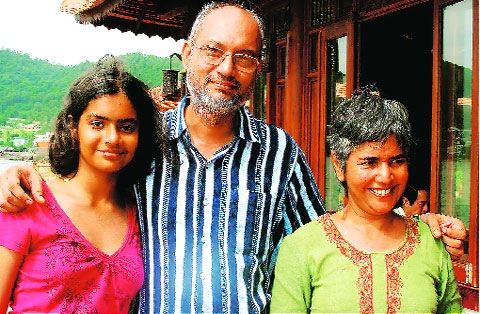 Light streams in through large windows, imparting a wistful sheen to the clay floor tiles. In the balcony, an empty swing stirs in the breeze. Sharma, his wife of 25 years, was a social worker and executive secretary of the International Collective in Support of Fishworkers, an organisation which works with small-scale fisheries on livelihood issues. She actively sought out organic and wholesome food, revelled in hand-crafted artefacts and loved her plants at home. The last film they watched together, some six months ago, was Dedh Ishqiya. Sharma travelled extensively — in fact, she was set to fly to the Maldives and then to Rome after attending a UN Food and Agriculture Organization meeting in Mongolia. Narendran, an organisation development consultant, and Sharma were to spend three weeks in June vacationing in Italy and Spain with their daughter, but the tides of fate swept their plans aside and she never made it to Beijing for her connecting flight to Ulaanbaatar. "It has been emotionally and intellectually draining," says Narendran, leaning back in his study. "We miss her dearly. But personal loss aside, the eventual casualty in the MH370 incident is the truth."
The first two-to-three weeks, Narendran insulated himself from the news that was pouring in. But along with the loss came a sense of perplexity and his emotional well-being seemed to depend on finding the answers. Gradually, as he began to track MH370 news and engage with other families to stay connected and to collectively engage with the governments, questions about the integrity with which the search was conducted emerged. "How sure are we that the plane turned around? How is one to believe that the British Inmarsat data the search is based on actually pertains to the MH370 or that their analysis and findings are infallible? And if the aircraft indeed flew over the Andaman Sea, why didn't the Indian radars pick up the blips?" he asks.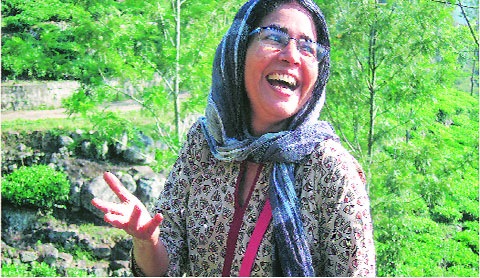 Writing, moulding into words the maelstrom he found himself hurled into, helped him achieve more clarity of thought. He first circulated some of these articulations among his 274 friends on Facebook. He then became a part of the Reward 370 campaign on indiegogo.com that has raised close to $100,000 from across the globe as a first step to funding a private investigation into the incident. Part of the governance committee of the campaign that expects to follow every lead worth pursuing — debris sightings, satellite images and pings from the seafloor — Narendran says no one is anywhere near solving the mystery yet. "We are all waiting for some sort of closure," he says.
Even as the reality of the loss of MH370 was still vivid and raw, another Boeing 777 from the same airline fleet crashed on July 17 with 298 people on board in war-torn eastern Ukraine, where it is said to have been shot down by a surface-to-air missile. The bereaved, in both the crashes, now walk the dark and dismal corridors of uncertainty and wait for facts to emerge. "The biggest need in times of crises has been that of information. It did not reach us in time and when it did, we didn't know what to believe," says Narendran. He has struggled to maintain an almost impossible equanimity through it all. "Going by initial reports of the MH17 crash, this one too is mired in a swirl of accusations. They are not going to get the truth out anytime soon," he says.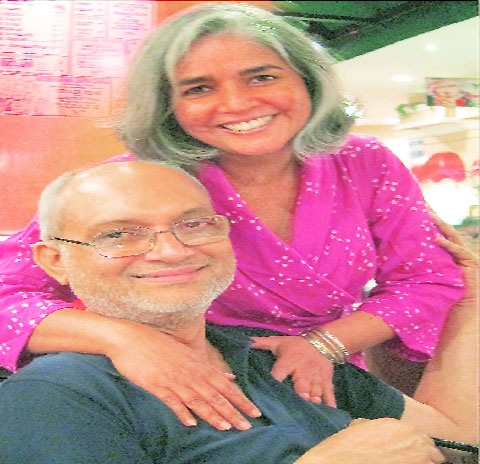 Air crashes are still not being seen as probable scenarios, Narendran says, but as blips in an airline's record. He plays an eight-minute YouTube video on his MacBook where a pilot gives the viewer a walkthrough of a Boeing 777 electronics bay, located under a hatch just behind the cockpit, and explains how easy it is to access for someone who wants to cause damage. "The skies are not as safe as airlines would like us to believe. Airlines usually resist change, whether it is arguing against automatic transponders and cameras in the cockpit or taking riskier routes to save fuel. It is easy to say our linen is top-of-the-class and our coffee is good. There is too much attention being paid to these trappings while the fundamentals are neglected," Narendran says.
In July, four months after MH370, he flew Malaysia Airlines to take a much-needed break with his daughter Meghna, 18, in Kuala Lumpur and Singapore. "Why wouldn't I fly Malaysia Airlines? They have as good a record as any other airline. If the incident had happened in another country, with another airline, I doubt they would have handled the situation any better," Narendran says. When a friend texted him about the MH17 crash, his first reaction, he says, was to think of how unfortunate this was for the airline. "They did not deserve another tragedy. MH370 happened purportedly in a region it belongs to. MH17 was in alien territory where big bullies were slugging it out," he says. In Kuala Lumpur, Narendran and Meghna met other families of MH370 victims, many of whom are working tirelessly to make their voice heard. After the initial media blitz, it has largely been left to the stamina of the families to push for uncovering the truth, Narendran says. Lest the governments and investigators take recourse to the passage of time and stop pursuing the case with honesty of purpose, Narendran believes public engagement is necessary. "I don't understand why the general public is regarding the case from a position of disinterest. Anyone could have been on that plane. The MH17 crash, in a twisted sort of way, brought the tragedy to the doorstep of Europe, which had maintained a low profile in the MH370 incident."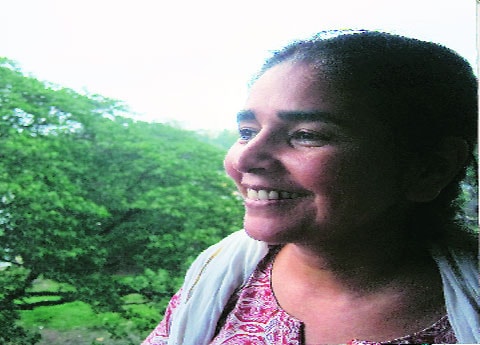 In the initial days after the flight went missing, Narendran declined offers by the airline to fly him to Malaysia. He was pained by the lack of timely communication — though the Indian High Commission in Malaysia, and later the airline, established contact and stayed in touch — but didn't think a trip to Kuala Lumpur would leave him any wiser. "I think Malaysia underestimated their responsibility to respond," he says.
What distressed him the most, though, was the Indian government's silence. Whether its radars tracked the plane above the Andaman Sea or not, the government seemed to him impervious and invisible. "I was disturbed by the fact that our government played no role in contacting and communicating with the affected Indian families given that the incident happened outside its territory, as if it were a private matter between individuals and the airline. Does it take a few thousand people to die for a government to take note of a tragedy? Do I need to be a member of a special focus group or a politician? The anonymous middle class is at a disadvantage."
Justice and equity were very important to Sharma, who had a tremendous zest for life, says Narendran. "She was warm and compassionate. From the wages paid to the domestic help to getting a fair deal for people who worked with her and concerns of inequities in the larger social context, she cared deeply about people," he says.
Narendran is confident Meghna will move on. "She is a strong girl, remarkably resilient, and not one to brood indefinitely. It also helped that there were so many people around her who conveyed the sense that despite the great loss, all was not lost. Now I take her 18 years seriously," he says. "I see a bit of both of us in her." He is back to his consulting and the shy, soft-spoken Meghna will soon return to Delhi to resume college after spending some time in Bareilly, with Sharma's mother.
"Chandrika was basically a Delhi girl," Narendran says. He met her as a student in Mumbai at the Tata Institute of Social Sciences, but it was later, while they were in Delhi, that they got to know each other well. The couple settled in Chennai in 1995 when his work took him there. Sharma felt at home in Chennai partly because she saw the city as being "more secure for women". Travel was a necessity and although this was to be her first trip to Mongolia, Sharma hadn't been looking forward to it. "It was biting cold there. She would have preferred to stay home," Narendran says. For him, the wintry, sleepless night that began then never ended. Dawn must now bring answers and hope for safer travels.
For all the latest India News, download Indian Express App