Lost: Rahul's strategy misfired, Cong leaders share challenges and revival strategies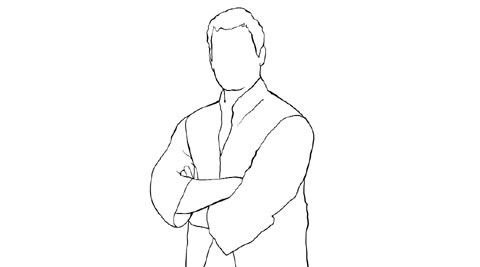 1.07 lakh was Rahul Gandhi's victory margin in Amethi, down from 3.70 lakh in 2009
less than one lakh votes should be allotted their respective constituencies to work on for the next five years.
Outgoing External Affairs Minister Salman Khurshid said, "We will now have space for outreach at different levels. We did this exceptionally well before we came to power in 2004 and I think we should now continue to do that. Another thing, we should absorb the changes that have happened and understand them and only then take up positions. I don't think it helps to explore these things publicly."
Organisational revamp
Last Monday, after the well-scripted 'resignation episode' at the CWC meeting, the apex decision-making body authorised Sonia to take "whatever steps necessary in order to revamp the organisation at all levels". She herself spoke of the need for "structural changes" in the party. But these words haven't impressed many. Leaders recalled how, after the party's drubbing in the 2012 Uttar Pradesh Assembly elections, both Sonia and Rahul had blamed it on organisational weaknesses, and then again after the rout in the Assembly elections last December, Rahul spoke of transforming the party "in ways you cannot imagine". Nothing changed.
Leaders are now suggesting an overhaul of the organisation. "We have to build cadres. We can't remain a party without a cadre. We have to project youngsters right up to the booth level," said Ajit Jogi.
Tharoor and Jogi were unanimous in advocating that the Congress has to "nurture and encourage" local, state and regional satraps. "Local leaders command immense affection and popularity. So, I think it is only fair that we bring them up rather than imposing leadership from above," said Tharoor.
But a local Congressman from Gorakhpur, who had lost the Assembly election in 2012, isn't very optimistic of anything changing. "Immediately after the results, Akhilesh Yadav sacked 36 of his ministers and Mayawati dissolved the BSP's units. What did we do? We held a CWC meeting and forgot about it. First let your workers see that you are serious about reviving the Congress," he said.
While Sonia Gandhi is not known to go for drastic actions when it concerns her loyalists, she is expected to drop many AICC functionaries and replace them with a new team. But, given the dismal performance of those brought in by Rahul in the last reshuffle, she may not have many options.
Coalition conundrum
It was in Sonia's speech at Pachmarhi in 1998 that the party had opened its door to coalition politics. "This is a passing phase and we will come back again with full force and on our own steam. But, in the interim, coalitions may be needed," she had said.
Sixteen years hence and after two stints in power at the Centre, the Congress is set to witness a debate on this issue with some in the party wanting to abandon coalition politics and use the next five years to rebuild the Congress. Tharoor has a different view. "There are some states where there is a need for pragmatic alliances so as not to cede anti-government space to regional parties. At the …continued »