Lost: Rahul's strategy misfired, Cong leaders share challenges and revival strategies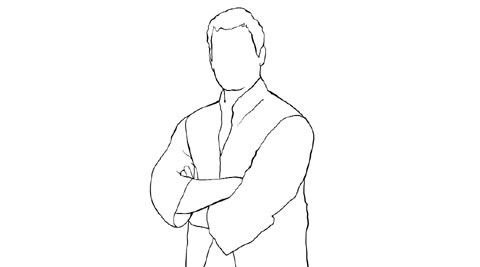 1.07 lakh was Rahul Gandhi's victory margin in Amethi, down from 3.70 lakh in 2009
democratisation, he ended up alienating those who had re-built the party through difficult times. This has to be reversed," said a senior Congress leader. There is increasing realisation that with a "master strategist" like Narendra Modi leading the BJP, there is no time for Rahul's "guerrilla politics".
"His vision to bring young people into the party is great but he (Rahul) should think of replenishing and not replacing. He has to connect and not disconnect. When you saw Soniaji's choice of Governors, you would think she had dug into the archives before recommending the names. That's what kept Congressmen, young or old, loyal to the party. They never felt unwanted or diconnected. Rahul has to learn this leadership trait from his mother," says a former Youth Congress president.
Some leaders are, however, supportive of some of Rahul's initiatives and ideas. Thiruvananthapuram MP Shashi Tharoor, who had to sweat it out to prevent the BJP from opening its account in Kerala, said, "We must try to strengthen our inner-party democracy. There should be free and fair exchange of views inside the party and, possibly, elections at all levels. We have to have accurate membership rolls. Rahul Gandhi had introduced all these things in the Youth Congress. It is a question of perfecting it. It should be at all levels, including membership to the CWC."
Party's image crisis
Congress leaders are unanimous about re-establishing the party's image as a "secular, democratic and progressive" party which stood for all sections of the people. Party general secretary Shakeel Ahmed said, "We have to explain to the people, especially the young generation, that secularism does not mean favouring any specific community. The BJP spread that propaganda; they branded us as a pro-Muslim and anti-majority party. We somehow failed to effectively rebut it."
Tharoor said, "We should define what we stand for — the values of secularism, inclusiveness and our support for the marginalised. Once the yardsticks are defined, we should communicate it repeatedly. In 21st-century politics, reticence is not fully understood."
According to former Chhattisgarh chief minister Ajit Jogi, the Congress used to have an "unwritten coalition" of Brahmins, Dalits and Muslims, who were joined by other communities. "Now Brahmins have gone to the BJP, Dalits to the BSP and Muslims to a number of parties. We have to instil confidence in all these communities that their interests would be protected by the Congress. It's a tough fight and we have to struggle, but that is the only way," he said.
Returning to grassroots
Party leaders say there should be regional or state-level interactive sessions to gather feedback and suggestions at different levels. "We should not treat any dissenting voice as rebellion. We should hold in-camera party meetings involving leaders from state to block levels to give them an opportunity to vent out the steam. That will provide the leadership a solid feedback about what the party needs to do to reconnect with the masses," said another AICC general secretary. He suggested that all the Congress candidates who lost by a margin of …continued »