Lost: Rahul's strategy misfired, Cong leaders share challenges and revival strategies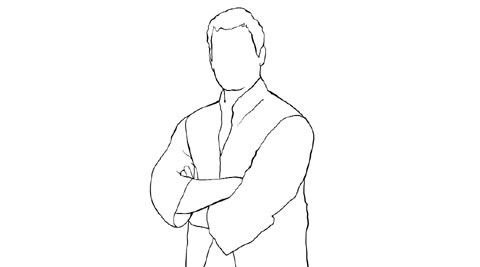 1.07 lakh was Rahul Gandhi's victory margin in Amethi, down from 3.70 lakh in 2009
With Rahul Gandhi's strategy misfiring this election, the knives are out in the Congress.  From internal autonomy to cadre building, what can the party do to reinvent iself? By D K Singh & Manoj C G
Sonia Gandhi is no stranger to Opposition benches in Parliament. Nor is she unfamiliar with voices of dissent within the party. After all, just about a year after she took over as Congress president in 1998, she had witnessed a split in the party over her foreign origin and later, she had overcome a challenge to her leadership in party elections. But this time, the challenge is even more daunting — not just in terms of reviving the party but also in re-establishing the political credentials of her chosen successor, Rahul Gandhi, who is under intense scrutiny of the party's rank and file. There are already murmurs — from even a family loyalist like K V Thomas — about bringing Priyanka Vadra into the party organisation, a euphemism for lack of confidence in Rahul's leadership.
The Sunday Express spoke to many Congress leaders, and they have a long list of suggestions for the party's revival:
The leadership question
After he attacked the coterie around Rahul, former Congress MP Milind Deora was learnt to be getting a lot of congratulatory calls from his party colleagues. The young MP from Mumbai was once perceived to be a weathercock who sounded out the direction of Rahul's thinking, be it on the controversial ordinance on convicted legislators or on Maharashtra government's rejection of the Adarsh Commission report. Last January, hours before the CWC meeting decided not to project Rahul as the party's PM candidate, Milind seemed to echo his friend's inner voice as he tweeted quoting Pink Floyd, "Mother, should I run for President? Mother, should I trust the Government? Mother, will they put me in the firing line?".
When the same Milind, who lost his election, started firing salvos at Rahul and his team in an interview to The Indian Express on Wednesday, it only reflected the extent of frustration and disgruntlement in the Congress.
Rahul's USP since his induction as AICC general secretary in 2007 had been his "democratisation experiment" that was supposed to rejuvenate the grand old party by infusing "fresh blood" into it. Almost complete transfer of power and authority to the vice-president's office might have left some veterans sulking, but there were no questions asked as his "revolution" was expected to bring back the glorious old days of single-party rule. On May 16, India did get a government unencumbered by coalition compulsions and the knives were out in the Congress.
"Where was his Youth Congress and NSUI this election? His entire democratisation experiment has finished the assembly line that brought ideologically committed youth into the party. In the name of …continued »