A mother rescued with her baby and other survivors recount their experience of the landslide that buried a Pune village
Pramila Lembhe, 25, was crouching under a wooden shelf, three-month-old Rudra in her arms, when rescuers found her in Malin village. The shelf had protected her from the slush that swallowed up the entire village in the landslide of July 30.
"We found them while removing the mud with the earth mover. Their house was coated thick in mud," says Baban Kokane, who was operating the earth mover.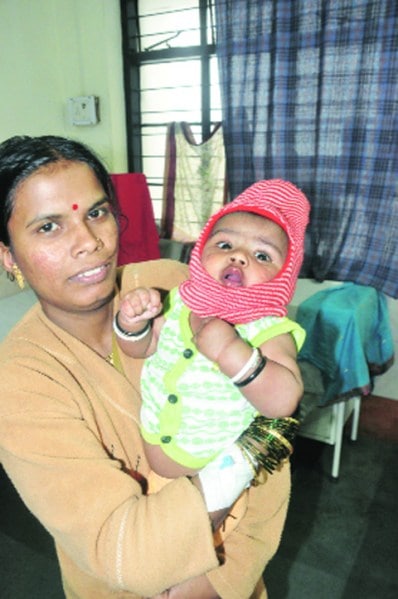 Pramila and Rudra are two of only eight known survivors who actually faced the landslide, as against at least 150 victims whose bodies have been pulled out of the rock-and-mud debris. Five of these eight, injured to various degrees, were admitted to Manchar hospital while the other three needed only first-aid.
Rudra's father, Machindra Lembhe, works in Pune city and the family lives there. "Malin is my in-laws' village. I had gone there for the birth in March," says Pramila. The baby was born on May 2. He suffered minor bruises on the legs while his mother had a sore back and a pain in the legs after begin stuck in one position for nine hours.
What was going through her mind all this while? "I thought only our house had collapsed and hoped someone would come and rescue us. Never did I imagine so many people had died," says Pramila, waiting to be discharged. "I felt helpless… I managed to put the baby to sleep whenever he cried."
The mother and child were the only ones rescued by a disaster response team and the district administration while carrying out excavation work. The other six were pulled out by residents of nearby villages.
Tanubai Lembhe, Pramila's mother-in-law, remembers a rumbling sound. "Before I could understand, I was thrown out of the house and fainted. Seconds before, I had asked my daughter-in-law to keep her child on her lap, and that's what saved them." Tanubai's husband Manohar says, "We have survived, but so many of our relatives have died." Tanubai lost three brothers and their families. "My brothers, their wives, their children and grandchildren died," she says.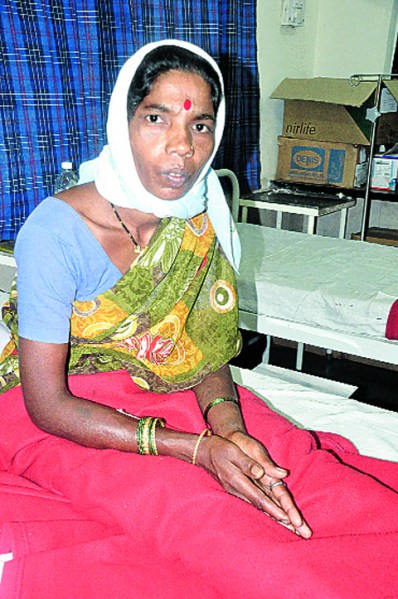 Meena Lembhe, 35, lost her children Seema, 14, and Amruta, 13, and her mother, 60. "I was standing at the door and was hurled outside by the force of the mud," she says. "Only one of my sons survived as he was in our farm. My mother was telling my other two children not to go to school as it was raining heavily… After that the house just came down. They had no chance."
Vitthal Titkare, 23, is recovering at the special ward of Manchar hospital. He was among the first ones rescued from the debris. He lost his mother and wife and at least eight relatives next …continued »