New Delhi |
Updated: February 14, 2014 5:25:35 pm
If you want to prevent your state from being split, and you're an MP, you have  many options. You can bring about peace via reasoned debate. You can protest peacefully with those people who support you. You can present a fact-based report in support of your stand.
Or you can throw pepper spray in the eyes of MPs who disagree with you, which is what Mr. Rajagopal did yesterday. Here are the funniest reactions from Twitter: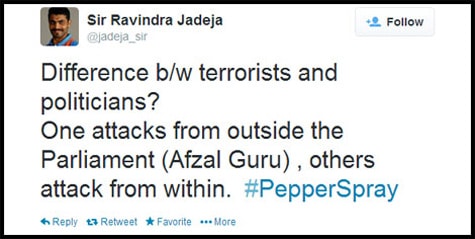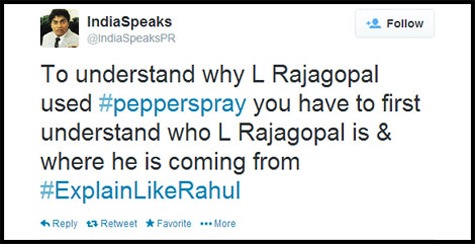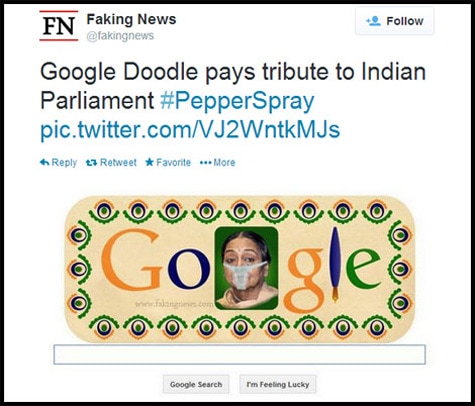 We also leave you with the video of the funniest Pepper Spray tweets!

For all the latest India News, download Indian Express App