Here are five express stories that you should read before starting your day.
'Love jihad' on official agenda of BJP's UP unit, meet today
The Uttar Pradesh unit of BJP has decided to include the issues of 'love jihad' and conversion of Hindus on the agenda for its two-day state executive committee meet, which begins in Mathura on Saturday. The decision came days after RSS wing Dharma Jagran Manch launched a campaign against 'love jihad', which refers to Hindu girls being allegedly converted to Islam for marriage, in the state. Read more…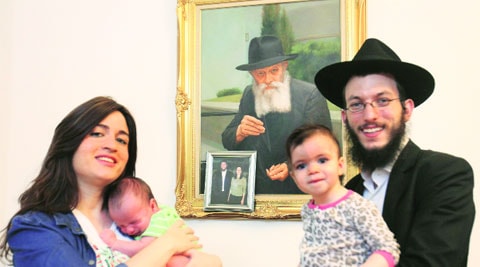 26/11 to 26/8: A Chabad check-in
Six years after the 26/11 terrorist attacks left Mumbai deeply scarred, one of the targets in downtown Colaba, the Chabad House centre, home to the ultra-orthodox Jewish movement Chabad-Lubavitch, is set to reopen on August 26. And in the words of new Rabbi Israel Kozlovsky, this will "add more light to get rid of the darkness".Read more…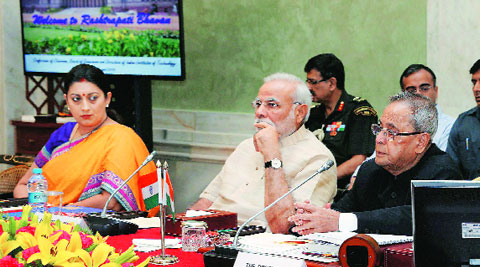 Develop defence, health products: Modi to IITs
Prime minister Narendra Modi on Friday urged Indian Institutes of Technology to take up the challenge of developing defence and health equipment and user-friendly innovations in railways so that India ceases to be dependent on imports. He was addressing a conference of chairmen of Boards of Governors and directors of IITs organised by President Pranab Mukherjee at Rashtrapati Bhavan. Read more…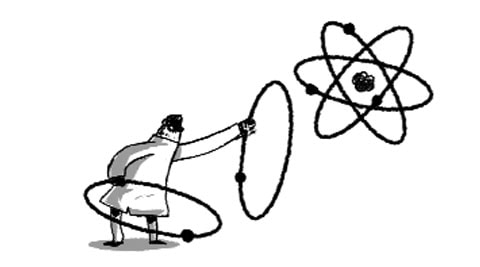 Opinion: The religious scientist
These days I walk in a state of mental enslavement to Laurent Gayer, a member of the National Centre of Scientific Research in Paris, who has written the final book on Karachi. His Karachi: Ordered Disorder and the Struggle for the City (2014) will never be improved upon as an examination of the violent mind.Read more…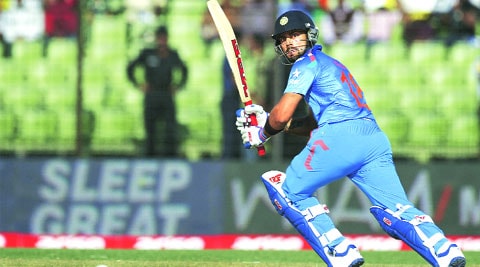 Sports: Colour returns
On what was a far-from-perfect 50-over game of cricket for the Indians at Lord's on Friday, it was the subtle, symbolic seating pattern in the background that often proved more compelling than the action in the middle, especially after Virat Kohli got out and Ambati Rayudu retired hurt. Read more…
Have You Tried These 15 Minutes Recipes Yet?
For all the latest India News, download Indian Express App