72 Votes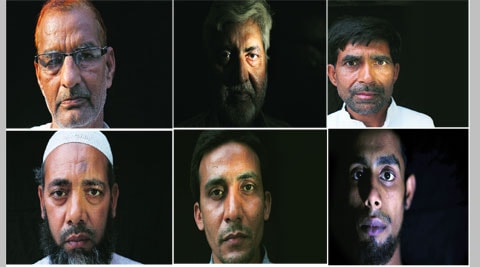 The Sunday Express meets them in the last days of Campaign 2014 for an opinion poll, of sorts.
One father is a retired mathematics teacher who breaks down less than ten minutes into talking about his imprisoned son. Another is an orthopaedic surgeon who says he counts the hours, waiting for justice, by letting patients stream into his clinic well past midnight. A third is an 18-year-old student who runs a half-room library in his village. This is my comfort, he says, helping others read, as he waits to hear from his brother, in jail for six years.
There are five more.
Eight of 22 families in Azamgarh from where 14 men have been arrested over the last six years, accused of being part of the Indian Mujahideen's terror plots. Seven others are missing, two have been killed.
One Sunday ago, Amit Shah was in town calling it aatankvadgarh (the house of terror). Mulayam Singh Yadav, who is contesting from here, has taken these families for granted. Narendra Modi was here, too, on Thursday. He made one reference to the "youth" of Azamgarh: "you will write the future of India".
These eight families have 72 votes on May 12.
The Sunday Express meets them in the last days of Campaign 2014 for an opinion poll, of sorts.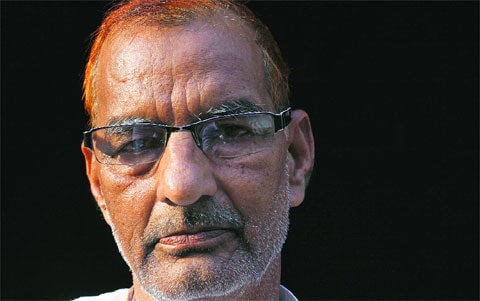 1.
Family Spokesperson: Mohammed Haneef, 64
Relationship with suspect: Father
Name of suspect: Mohammed Sarwar
Age, educational qualification of suspect: 29, B.Tech, Electronics and Communication Engineering
Location of suspect: Jaipur jail since January 2009
Accused of: Planting bombs in 2008 Jaipur serial blasts (59 killed)
Status of case: Trial on
Are you satisfied with your lawyer?: Yes. But we cannot afford Ram Jethmalani or Fali Nariman
Who else in suspect's family: Parents, three brothers, two sisters
Source of income: Pension as retired math teacher
Last time you spoke with him: In jail in March
One thing that reminds you of him: The memory of when I boiled milk for him, ran after him when he was a boy so that he grows up strong
One thing you want to tell Rahul Gandhi: All this has happened in your government, when your party was at the Centre and in the state (Rajasthan). I never hear you mention us even once.
One thing you want to tell Mulayam Singh Yadav: You telephoned me after they took away my son, you told me we will get justice. How long do I have to wait?
One thing you want to tell Narendra Modi: I don't want to meet him.
Number of votes in family: 9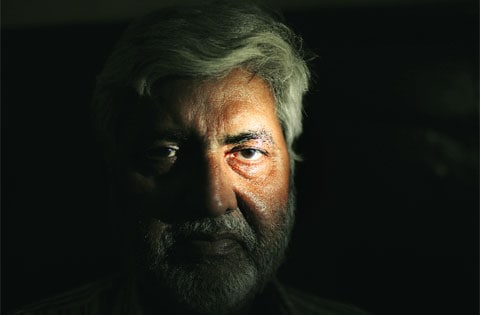 2.
Family Spokesperson: Dr Javed Akhtar, 59
Relationship with suspect: Father
Name of suspect: Asadullah Akhtar alias Asad Haddi
Age, educational qualification of suspect: 24, B.Pharma
Location of suspect: Tihar jail, Delhi, since August 2013
Accused of: Plotting and execution of May 2008 Jaipur blasts (59 killed); July 2008 Ahmedabad blasts (56 killed); September 2008 Delhi blasts (26 killed); April 2010 Bangalore blast (15 …continued »