By:
PTI
| Patna |
Published: August 14, 2016 7:13 pm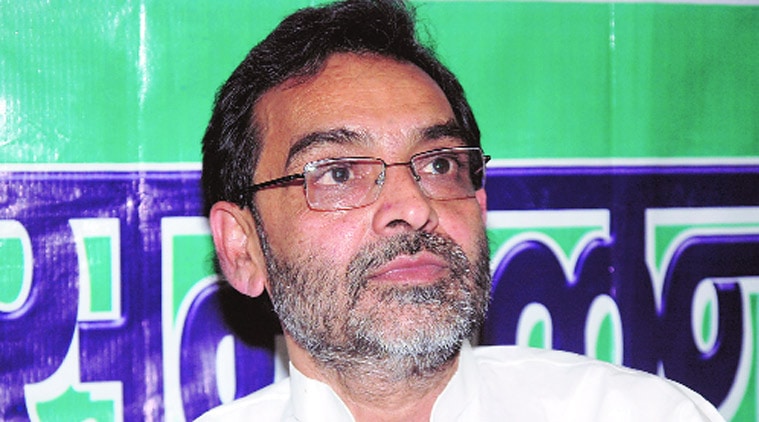 Union Minister Upendra Kushwaha on Sunday hit out at Bihar Chief Minister Nitish Kumar for advising the SHOs to resign from their job or strictly implement prohibition in the state, saying he should also "quit".
Addressing the newly elected panchayat representatives at a function organised by Kushwaha Rajnaitik Chetna Manch, Kumar had on Saturday suggested police officers to quit their jobs if they are unable to enforce prohibition strictly in the state.
Reacting to this comment, Kushwaha said, "If SHOs can be asked to quit their job in event of their failure to enforce prohibition, then Nitish Kumar should also quit."
The Union Minister of State for HRD and Rashtriya Lok Samta Party (RLSP) leader, said the party's membership drive is in the last stage and office-bearers would be selected from panchayat level to state and national level.
Informing that the schedule for the party's internal election has already been announced, he said RLSP's state unit chief would be elected on September 18, while the election of national president would be held on September 25.
On some party leaders led by disgruntled MP Arun Kumar organising a meeting in Patna on August 17, Kushwaha said this is not an official party programme. He also welcomed former Lok Janshakti Party's state unit general secretary Anil Singh along with his supporters to the party fold.
For all the latest India News, download Indian Express App