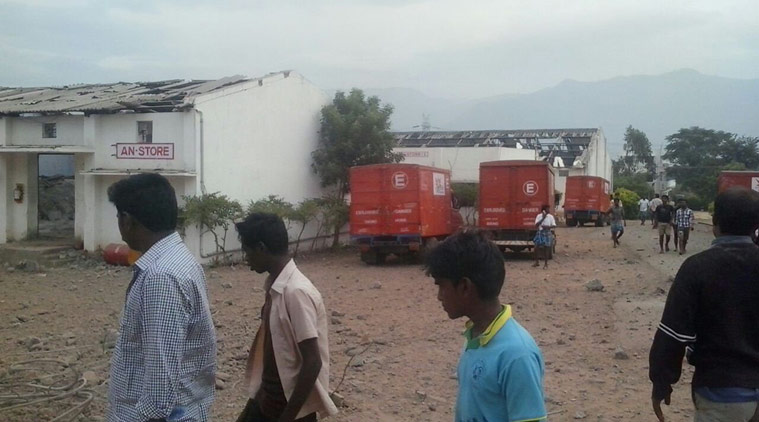 At least 10 people died and more than 15 were injured in a fire at a gelatin factory at Tiruchirappalli's Thuraiyur Thursday morning, police said. A total of 22 people are reportedly trapped in the building. So far, two bodies have been pulled out of the site. The accident happened around 7 am after a possible spark near the chemical tank inside the factory triggered an explosion. The fire was noticed in one of the manufacturing wings of the factory and it soon spread to other areas.
The reason for the fire was not known immediately, police said, adding, three fire fighting units and 10 ambulances were pressed into service.  Heavy rain and thick smoke in the area is hampering rescue operations though the fire has been almost contained, police said.
There were 15 mini-units in the factory that manufactures explosives for deepening and widening wells in the rocky belts. The licenced unit was working for more than 25 years, police said.
While officials of the factory claimed that 25 to 30 people were working in the unit at the time of the fire, PTI quoted locals as saying some 50 persons were present there.
For all the latest India News, download Indian Express App