After the Supreme Court on Thursday termed Punjab's 2004 Act terminating Satluj-Yamuna Link (SYL) canal agreement as unconstitutional, all Punjab Congress MLAs have resigned enmasse. Reacting to the verdict, Punjab Congress president Captain Amarinder Singh has called a press conference at 4:30 pm today. He has also resigned from Lok Sabha as MP, news agency PTI reported. The apex court ruled today that Punjab cannot unilaterally wriggle out of an agreement involving other states. It said that the legislation passed by the Punjab government is null and void in the issue.
ALSO READ: Sutlej-Yamuna Link canal: Supreme Court rules against Punjab
WATCH VIDEO
Haryana approached the apex court after Punjab refused to release water. A five-judge bench restored the 2004 decree, ordering Punjab to construct the canal. However, the Centre will now take over the canal and continue with the work, news agency ANI reported.
Captain Amarinder Singh's resignation letter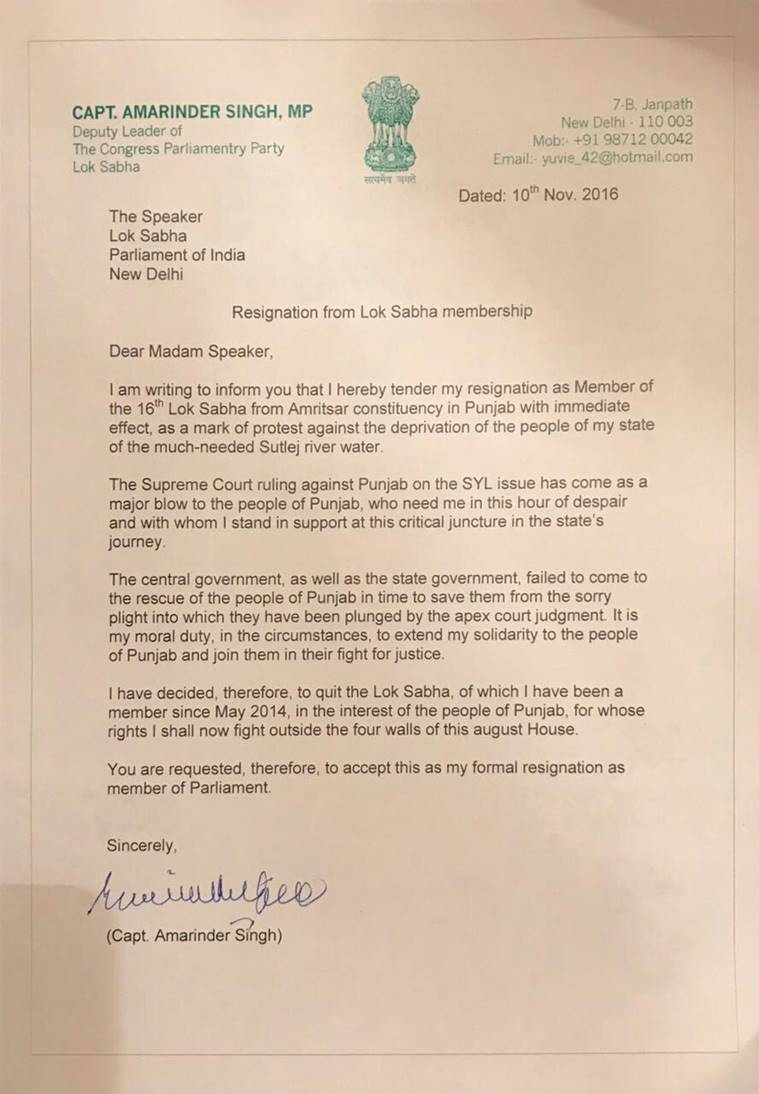 The bench, which also included Justices P C Ghose, Shiva Kirti Singh, A K Goel and Amitava Roy, was unanimous in
holding that all the five questions of Presidential reference have to be answered in the negative. Today's judgement implies that the 2004 Act was not in consonance with the apex court judgement of 2003 which had mandated the construction of the SYL canal that has been stalled.
For all the latest India News, download Indian Express App