Written by
Divya Goyal
| Ludhiana |
Published:September 18, 2016 4:40 am
ALLEGING THAT rival parties were trying to malign the image of the Aam Aadmi Party (AAP), Sangrur MP Bhagwant Mann, who was "unreachable" since attending the Baghapurana rally on September 11, announced, "I am back."
Mann also missed the Chhapar political conference on Friday, for which Dakha candidate H S Phoolka had personally invited him. According to sources, Mann had said he would attend but didn't.
Claiming that he had been busy with "personal commitments" for two-three days, Mann, in a two-minute video posted on his Facebook page Saturday, says, "Friends, please don't believe in these nonsense rumors that Bhagwant Mann is offended with the party, he has vanished or something. I am here amid you. Actually, after the Baghapurana rally, I had taken off for 2-3 days to meet friends and relatives. All these are blatant lies… that I am leaving the party. All this is the handiwork of opposition parties and they are fuelling these rumors."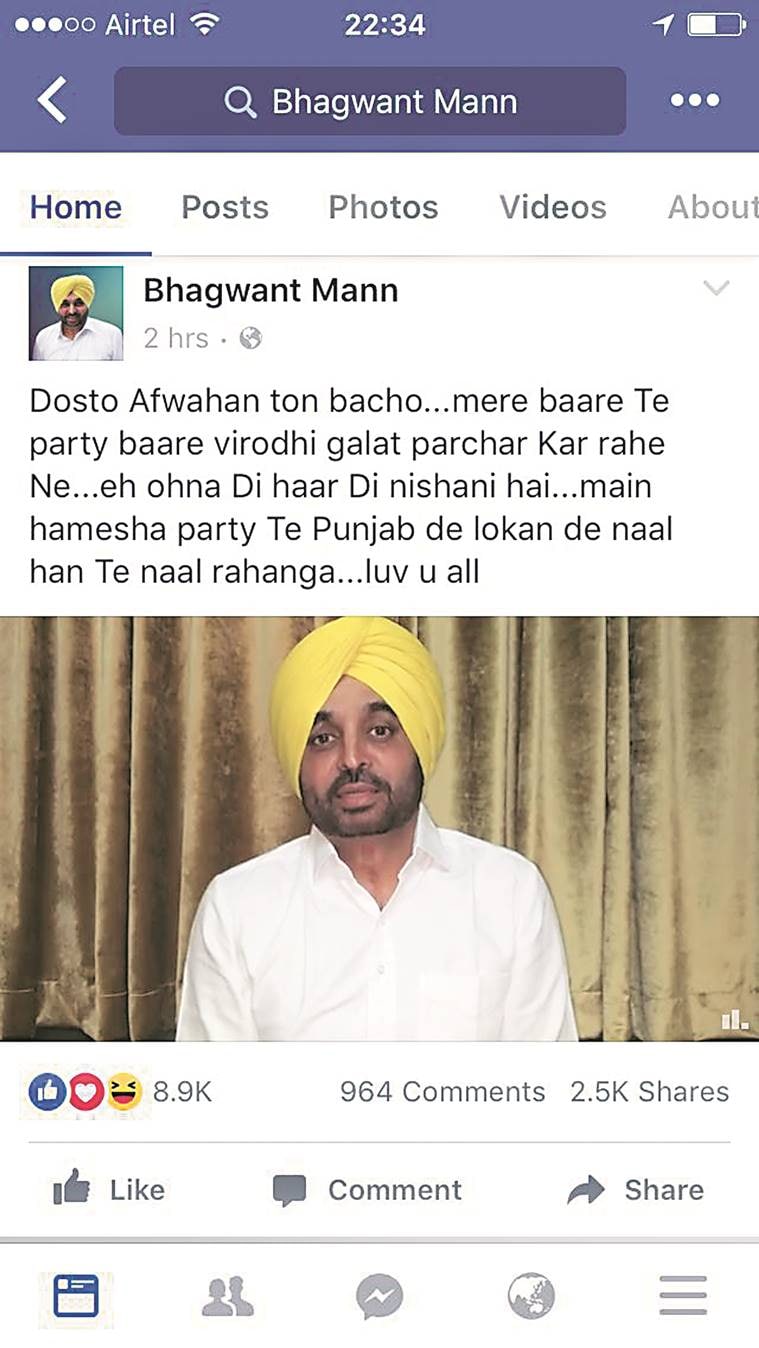 Also, in a veiled reference to speculation that he is lobbying hard to be declared the CM face of AAP, Mann said, "Friends, I have no greed for any position or power. All I need is your love. We have nurtured this party with our blood and sweat.
Mann said his latest schedule of rallies would be announced soon.