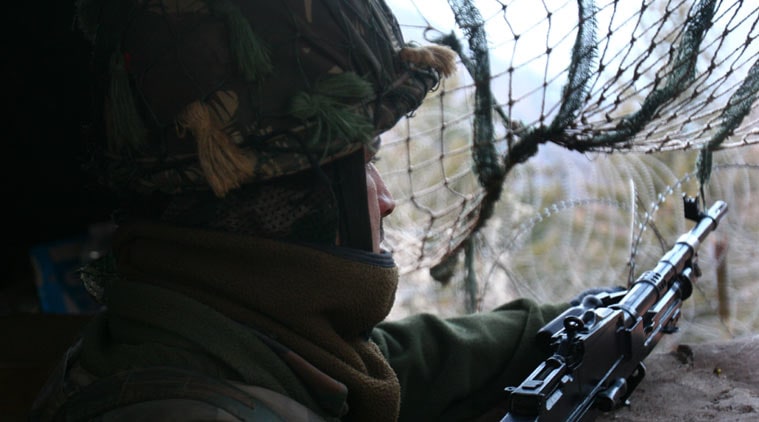 In a fresh incident of ceasefire violation from across the Line of Control, Pakistani troops resorted to unprovoked mortar shelling and small arms fire on the forward Indian positions in Shahpur area of Poonch district on Tuesday.
The small arms which started during wee hours of morning was continuing at intermittent intervals till afternoon. A bovine animal was reportedly injured in Pakistani firing.
A Defence ministry spokesperson in Jammu said that the Indian troops were also retaliating. Adding that, there has been no casualty or damage on the Indian side.
The unprovoked small arms fire by Pakistan was the second instance in Shahpur area since August 14 this year and the third during the last week. While a 50-year-old woman was injured in Pakistani shelling in Shahpur area on August 14, an Indian soldier was killed in Jogwan area of Akhnoor sector on the night of August 30 during unprovoked cover fire from across the border to infiltrating militants. Identifying the deceased soldier as Launce Naik Rajinder Singh, sources said that the infiltration attempt was successfully foiled by the alert troops.
Three days thereafter, Pakistan troops again resorted to unprovoked small arms fire on the Indian side in the same area. The latter responded appropriately.