The hospital fire that left 20 dead in Bhubaneswar has brought the Odisha government under attack from the Opposition with the BJP demanding the state health minister's resignation and the Congress and the CPI separately demanding a probe.
BJP state vice-president Prithviraj Harichandan held Chief Minister Naveen Patnaik accountable for the "non-performance" of the health department and said, "The health minister [Atanu S Nayak] should perform or step down."
He alleged that a large number of deaths have occurred due to "negligence" of the health department. BJP spokesman Sajan Sharma cited the examples of 20 children dead of malnutrition in Jajpur district and over 50 children dead of to Japanese encephalitis in Malkangiri.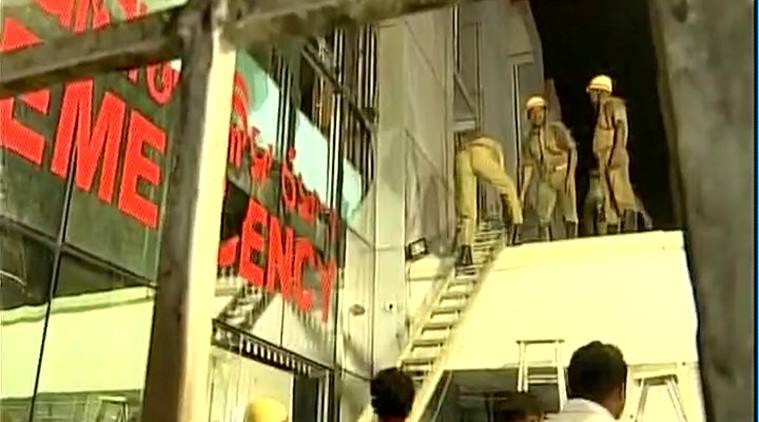 PCC president Prasad Harichandan and Leader of the Opposition Narasingha Mishra attacked Chief Minister Naveen Patnaik over poor safety record in hospitals. Harichandan demanded a judicial probe, Rs 25 lakh compensation for the family of each victim and jobs for their relatives.
"Apart from the hospital authorities, I will say that both the chief minister and the health minister are responsible," said Harichandan.
CPI general secretary D Raja rushed with state leaders to SUM Hospital, where the fire took place, and demanded Rs 20 lakh ex gratia for the families of the deceased. He said the Rs 5 lakh announced by the hospital is not enough. "When such big corporate hospitals are built, there must be adequate medical infrastructure, including fire safety measures," Raja said. "This is a case of complete negligence. All the lapses must be thoroughly analysed."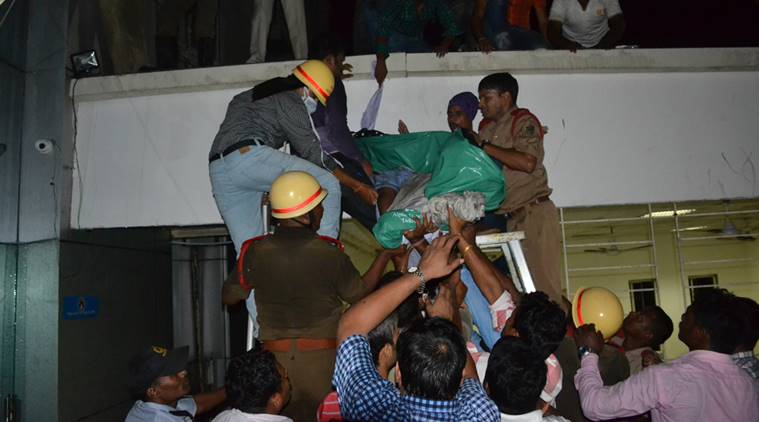 Leaders of both the ruling BJD in Odisha and the NDA at the Centre reached out to survivors. CM Patnaik visited Capital Hospital late Monday night, spent around 15 minutes there and announced a probe at the level of revenue divisional commissioner. On Tuesday morning he visited Bhubaneswar's AIIMS and AMRI Hospital and met survivors of the mishap.
Union Petroleum Minister Dharmendra Pradhan, a BJP leader from Odisha, said he has asked AIIMS Bhubaneswar officials to admit the injured patients there. Health Minister J P Nadda and Pradhan will visit Capital Hospital, AIIMS Bhubaneswar, KIMS and AMRI to meet those among the scores injured who have been admitted there. The two ministers will also meet state and central officials to discuss the fire.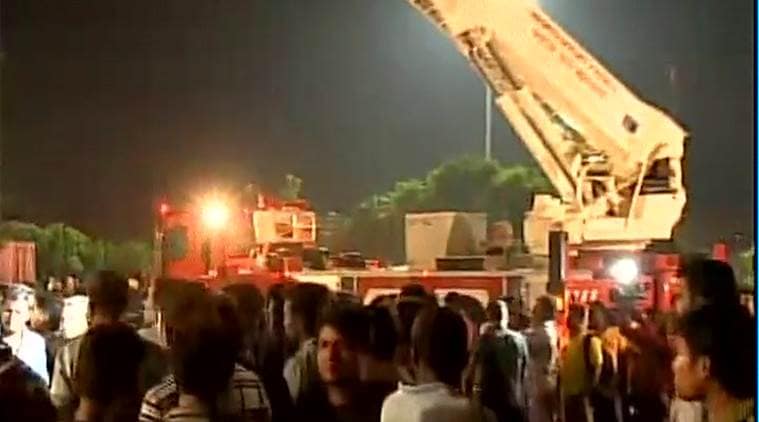 Leaders across the country expressed their condolences. Prime Minister Narendra Modi tweeted to assure all possible help for treatment of the injured. Rajasthan's BJP Chief Minister Vasundhara Raje as well as her Congress predecessor, Ashok Gehlot, took to Twitter to condole the deaths. In Bihar, JD(U) Chief Minister Nitish Kumar issued a statement that the state stood solidly with Odisha in this hour of calamity.
Apart from Rs 5 as ex-gratia for families of the dead, SUM Hospital announced it would bear the cost of treatment of all injured patients. Air-India announced free transport for patients and their attendants to hospitals in Mumbai and New Delhi.
With PTI inputs
For all the latest India News, download Indian Express App