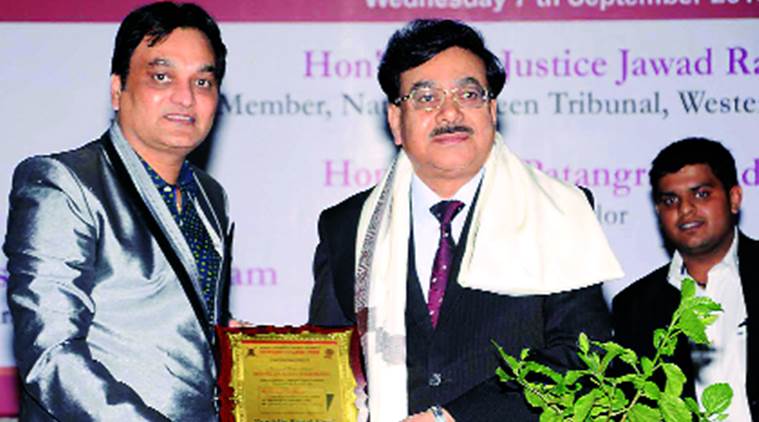 Justice Jawad Rahim, judicial member, National Green Tribunal (Western Zone), said that activities against the environment have to be nipped in the bud. "The National Green Tribunal (NGT) has wide powers to protect the environment. It is the service provider to the consumer," he said.
He was speaking at the one-day workshop conducted by Bharati Vidyapeeth New Law College recently. Advocate Fawia Mesquita, Goa Coastal Zone Management Authority and Professor Mukund Sarda, dean and principal, New Law College, were present.
Rahim said that during the start of his career he was not serious about the problems and challenges caused by environmental degradation but only after he was appointed a judicial member of the NGT did he realise the seriousness of the situation.
With reference to the National Green Tribunal Act, Justice Rahim said Sections 14, 15, 17, 18 are of prime importance. "Sections 14-15 bridge the gap between common man and judicial proceedings and the government," he said.
Rahim spoke about a case in Ahmednagar where a group of villagers approached the NGT to resolve their problems pertaining to the dumping of animal waste near their neighbourhood by the nearby slaughter houses. On hearing the facts, the bench straightaway formed a committee to enquire into the matter. "The reports came as a shock to the members of the bench, as they stated that the waste in the area was 90 per cent decomposed," he said.
The NGT immediately took action and called the municipal authorities of the district and the matter was solved within two days. Rahim said the government took charge and cleaned the area and submitted the report. The NGT in a record time of eight days resolved the matter, he said. "Section 14 of the Act helped in resolving the grievance of the people. NGT thus served its purpose," he added.
Rahim said Section 15 of the Act is compensatory in nature with its wide amplitude covering each and every aspect of the damage caused due to pollution. "The National Green Tribunal Act, 2010 has its core from Article 21 of the Constitution and also follows the principles stated in International Conventions of 1992 and 1995," he stated.
Explaining about the role of the NGT, he said, "It works for keeping a check on pollution. We comply with precautionary principles rather than Polluter Pays Principles. It provides speedy justice which is accessible by all. One of the primary features of the NGT is that it allows the government to claim compensation in cases of pollution caused by companies," he said.