By:
PTI
| Chandigarh |
Published: October 17, 2016 3:56:04 pm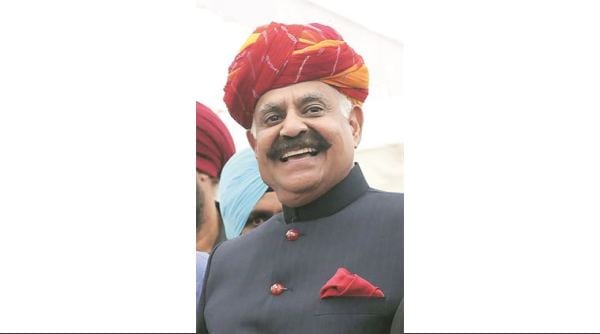 Punjab Governor V P Singh Badnore on Monday said media should develop a self-regulatory mechanism to bring forth a "true picture" of the issues concerning people before the government. "The role of media is very important in raising and addressing issues concerning common people," he said at the inauguration of the two day Regional Editor's Conference (REC).
Citing incidents of 'paid news', Badnore, who is also Administrator of Chandigarh Union Territory, said that media should take firm steps to check this "menace".
He also invited public suggestions to improve the infrastructure in Chandigarh and added that media should play its role in getting these suggestion to the administration. "The government considers media as an important stakeholder in its agenda of development," PIB Director General AP Frank Naronha said.
"The media has an onerous responsibility both as a facilitator and a watchdog to ensure that the fruits of development are distributed to the deserving," he said, adding that the media, especially regional media, can play an important role in this venture.
He said the Regional Editors Conference has been organised with an objective to provide an opportunity to the editors of the regional press to interact directly with the ministers on the crucial issues concerning their respective ministries.
While the participants will get to know the relevant context and deeper background behind a particular initiative, programmes and policies, it will also help the policy makers in getting the feedback from the media which could be useful for further improvement, he added.
During the two-day conference, six central Ministries Home affairs, Women & Child Development, Road Transport & Highways, Consumer Affairs & Public Distribution, Agriculture & Farmers' Welfare and Development for North East region are participating.
Editors from north and north-eastern states, including Jammu & Kashmir, Punjab, Haryana, Himachal Pradesh, Uttarakhand, Uttar Pradesh, Assam, Meghalaya, Tripura, Manipur, Mizoram and Chandigarh are participating in the conference. Home Minister Rajnath Sing was also among those present.
For all the latest India News, download Indian Express App