Written by Express Web Desk | New Delhi |
Updated: January 16, 2016 1:25:41 pm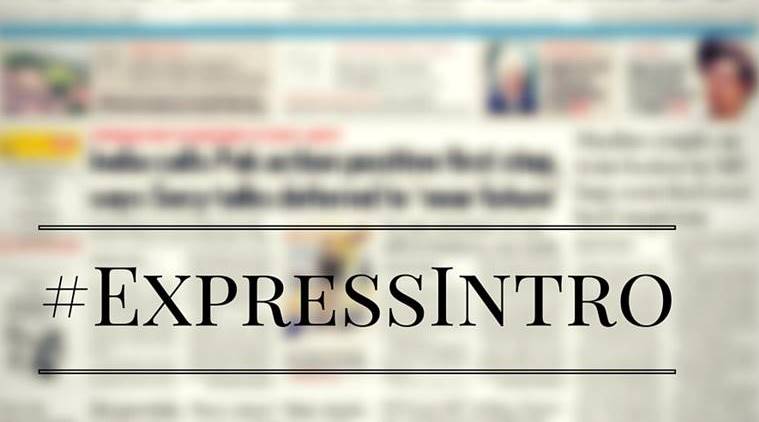 Budget 2016 will see friendly tax regime, says Jaitley
Arun Jaitley today said the the Budget next month will see a friendly tax regime that will encourage setting up of startups in the country. He was speaking at the launch event of Prime Minister Narendra Modi's ambitious scheme Stand up India, Start up India. Read more here
Rahul Gandhi hits out at BJP govt over GST Bill
Speaking at an interaction with students in Mumbai, Congress Vice President Rahul Gandhi said it was the BJP which was responsible for the GST bill being delayed for seven years, adding that if the government wanted to see the bill make progress during the upcoming Budget session, it would have to give in to their concerns. Read more here.
At least 20 dead in siege at Burkina Faso hotel, Islamic Maghreb claims responsibility
At least 20 people died and others were taken hostage when Islamist gunmen stormed a hotel in the capital city of Burkina Faso, a hospital director told Reuters, and al Qaeda in the Islamic Maghreb (AQIM) claimed responsibility for the attack. Medical personnel moved wounded away from the front of the hotel. Read more here.
India, Pakistan Foreign Secy talks likely in January
A day after India and Pakistan agreed to reschedule the Foreign Secretary-level talks and hold them in the "very near future", sources told The Indian Express that the talks are likely to take place in January itself. "There is no point in delaying the talks indefinitely as that will be counter-productive," a person in the know who did not want to be identified, said. Read more here.
I thought we were alive, why file a complaint and invite harassment, says victim Naseema Bano
In a follow-up to Friday's report of a couple being beaten up by right-wing fanatics for allegedly carrying beef while travelling through Madhya Pradesh, the victim, speaking to The Indian Express, said although she retaliated, she feared harassment by the activists. Naseema Bano said, she and her husband were so intimidated that they considered withdrawing their police complaint. "I thought my husband and I were still alive so why file a police complaint and invite further harassment." Read more here.
Togadia: With Modi in power, no stir for Ram temple needed
Softening his stand somewhat on the Ram temple issue, presumably under pressure ahead of next year's Assembly polls in Uttar Pradesh, Vishva Hindu Parishad's national working president Pravin Togadia Friday said his organisation will not run any movement for construction of the temple in Ayodhya. He further said the VHP hopes the Modi government will make way for the temple's construction by making a law in Parliament. Read more here.
Opinion: Can elements of a secular morality be enforced in ways that don't reinforce a sense of state arbitrariness?
In his weekly column, Pratap Bhanu Mehta argues that recent cases are once again exposing the unexamined conceptual faultlines of law and religion in India – be it the Sabarimala case and the entry of women into temples; the appointment of priests according to agamas or the power of religious communities to excommunicate devotees. Cumulatively, he argues, these cases are exposing the problems of legal secularism in India. Read more here. 
EPW editor's exit: 101 academics write, Dreze quits board
A group of over 100 EPW contributors have expressed concern about the "unusual circumstances" that, they have "heard", led to the resignation of editor editor, Rammanohar Reddy. Moreover, at least one board member, Jean Dreze, an economist and professor in Ranchi University, has already resigned over the same issue. Reddy resigned in December, but the information became publicly known only last week. Dreze resigned three weeks ago, after his efforts for reconciliation were allegedly stonewalled by the board chairman, Deepak Nayyar. Read more here
For all the latest India News, download Indian Express App