Written by
Sushant Singh
| New Delhi |
Updated: November 9, 2016 6:10:37 am
THIRTY-TWO INDIAN soldiers of the Army's 16 Punjab battalion serving with the UN peacekeeping force in Democratic Republic of Congo were injured in an explosion on Tuesday. Two of the injured soldiers underwent surgery, officials said. The injuries are not life-threatening, they added.
An eight-year-old girl was killed in the explosion, which occurred when the peacekeepers were in the middle of their morning exercise routine, agency reports said.
"I am monitoring the situation personally. Our mission will ensure best possible treatment to the injured," External Affairs Minister Sushma Swaraj tweeted.
Watch What Else is Making News
According to Defence Ministry sources, the explosion took place when the soldiers were out for the morning physical training on the outskirts of Himbi, Goma. The cause of the explosion could not be fully confirmed — whether it was a grenade blast or an Improvised Explosive Device (IED). Going by the impact of the blast and the nature of injuries, it is suspected to have been caused by an IED, sources said.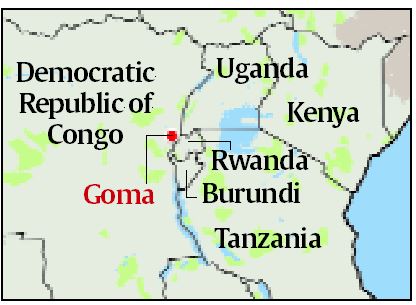 The Associated Press, however, quoted Julien Paluku, Governor of North Kivu province in DR Congo, as saying that the blast was caused by an "unexplained grenade explosion".
The Indian Army has 3,360 men as part of the UN peacekeeping force in Congo, which includes a Brigade group with four infantry battalions and a Level-3 hospital. Designated as INDBAT-1, 16 Punjab has completed half of its year-long tenure in the African country.
The UN peacekeeping force has been present in the strife-torn African nation since 1999. About 18,000 UN peacekeepers are currently posted there as part of the United Nations Organization Stabilization Mission. Millions died in conflicts between 1996 and 2003 and dozens of armed groups continue to operate in the country. Various rebel groups are active in Congo's northeast, though the most recent violence has occurred in Beni region north of Goma. A spokesman for DR Congo's UN mission was not immediately available for comment.
For all the latest India News, download Indian Express App