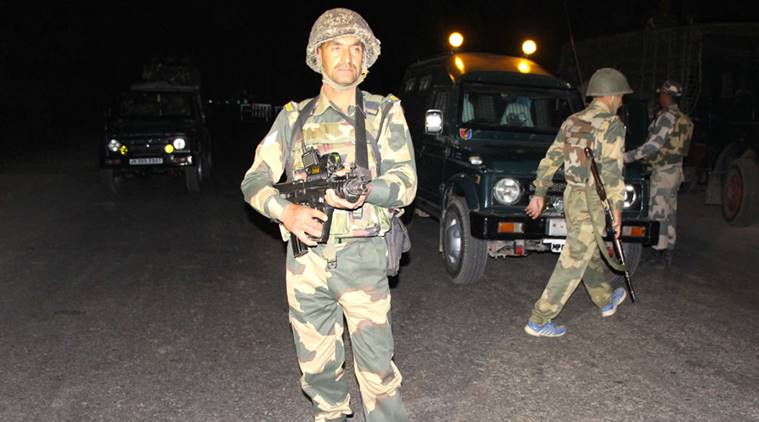 WITH TOURISTS barred from the retreat ceremony at Attari-Wagah border since surgical strikes by the Army in Pakistan-occupied Kashmir last Thursday, the Border Security Force (BSF) Monday said it was for the civil administration to remove the restriction.
Similar restriction is imposed on civilian entry for the retreat ceremony at the Hussainiwala border in Ferozpur.
A BSF official on Monday said: "We have no problem with the tourists. The entry has been banned by the civil administration and they have to allow the tourists for retreat ceremony."
What what else is in the news
The civil administration, however, claimed it imposed the restriction after an advisory from Centre to move people living within 10 km border along Pakistan.
"The entry of the tourists was stopped on the instructions of the central government that came last Thursday. Entry will be resumed once the Centre allows it," said SDM Amritsar-II, Rakesh Kumar.
He maintained the parade for the retreat ceremony was taking place as usual."The retreat ceremony is being held. The only difference is that there are no tourists now," he added.
Deputy Commissioners of Ferozpur and Amritsar D P S Kharbanda and Varun Roojam said they would review the restriction on tourists after two days.
The number of tourists for the retreat ceremony would even reach 40,000 on some days. Many vendors, auto and taxi drivers are dependent on them for their livelihood.
Meanwhile, the incident of stone pelting on the retreat ceremony Sunday evening, just before the start of traditional parade, has angered the Indian side.
The BSF officials held a flag meeting with Pakistan rangers Monday to lodge protest. "We have asked them to identify those pelted stones. They have not responded yet," said a BSF official.
For all the latest India News, download Indian Express App