Written by
Rajashree Seal
| New Delhi |
Updated: September 11, 2016 10:34 pm
A family from Guwahati on Sunday organised a rally in New Delhi  seeking justice for their son Niloy Sengupta who was found dead at a Tamil Nadu beach last week. The body of the 20-year-old was washed ashore at a Mahabalipuram beach on September 6, two days after he reportedly went missing from a resort at the popular beach town. Niloy, a student of Swarnabhoomi Academy of Music in Cheyyur Taluk, along with 42 other students, seven faculty, and staff members had gone to the Blue Bay beach resort near Mahabalipuram to attend a party organized by the college on September 4.
The deceased, a drummer from Guwahati in Assam, was a second-year student of Bachelor of Music at the renowned academy. His body was found within 100 metres from the beach resort.
Even though the post-mortem termed it a case of drowning, his family suspects murder. "Niloy went missing on Sunday night around 7:30 pm, but neither the college administration nor the resort management took the initiative to inform police that night. They filed a simple missing report on Monday 11 am at the Mamallapuram Police Station," said Sushanta Sengupta, uncle of the deceased.
"We want to know why no one informed the police that night itself. We think it's a case of pre-planned murder and not a case of drowning," he added. "We didn't get the post-mortem report in our hands yet, but as per the initial confirmation from LS Changsan, Commissioner, and Secretary, Home, and Political department, Government of Assam she has received a message from DGP, Tamil Nadu that it is a case of drowning. The forensic report is yet to come," Sengupta said.
"Initial doctor report said his death is a case of drowning and the injuries on his face are told to be fish biting, but if it's so how did his rings go missing and why was he only wearing underwear while he was last seen in a yellow vest and boxers," asked Sushanta.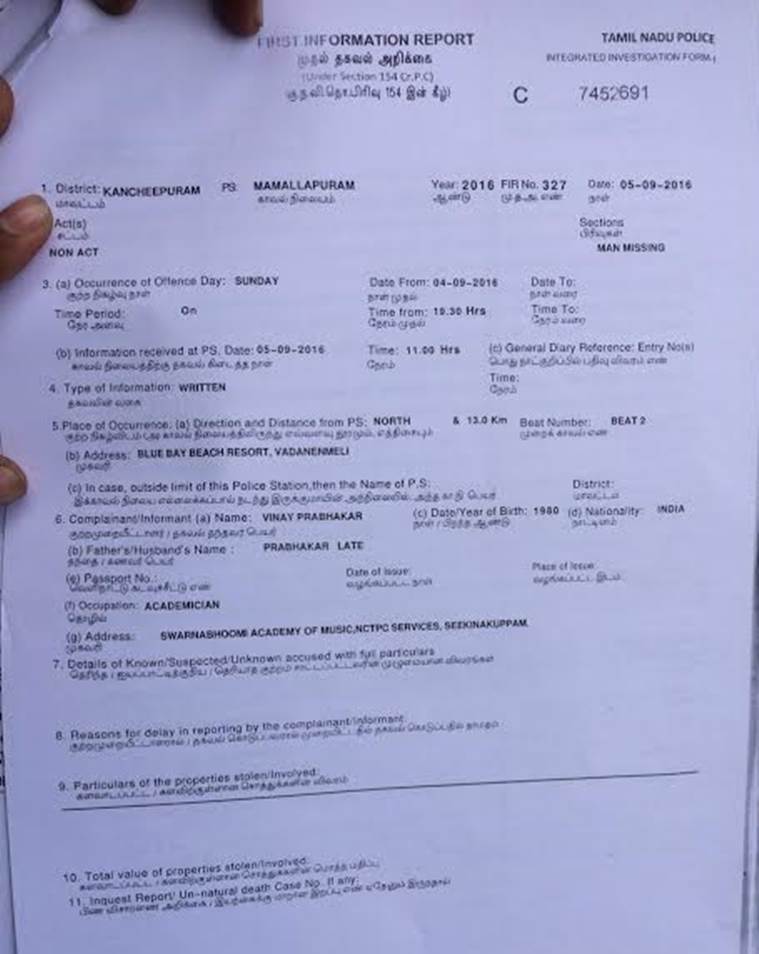 Vinay Prabhakar, academic director at the academy, told Indianexpress.com, "At this point, we can't give any comments on the incident, until the investigation is complete." Chiranjeevi, Inspector of Mamallapuram Police station said that they're awaiting the post-mortem report for the investigation to start.
Father Jayanta Sengupta alleged Niloy was having issues with his new roommate after he returned to the college hostel on August 20 after his vacations. He was also creating problems for others, Sengupta said, adding that following a complaint, it was decided that the college authority will change Niloy's room within two to three days.
The kin of the deceased has also sought help from Union Minister of State for Home Affairs Kiren Rijiju, Assam Police and Robin Hibu, Inspector General of Police and the Nodal Officer for North East People in Delhi. A plea along with the photographs and other relevant documents has been handed over to the Chief Secretary of Assam by Niloy's father on September 9 demanding an independent inquiry by CBI.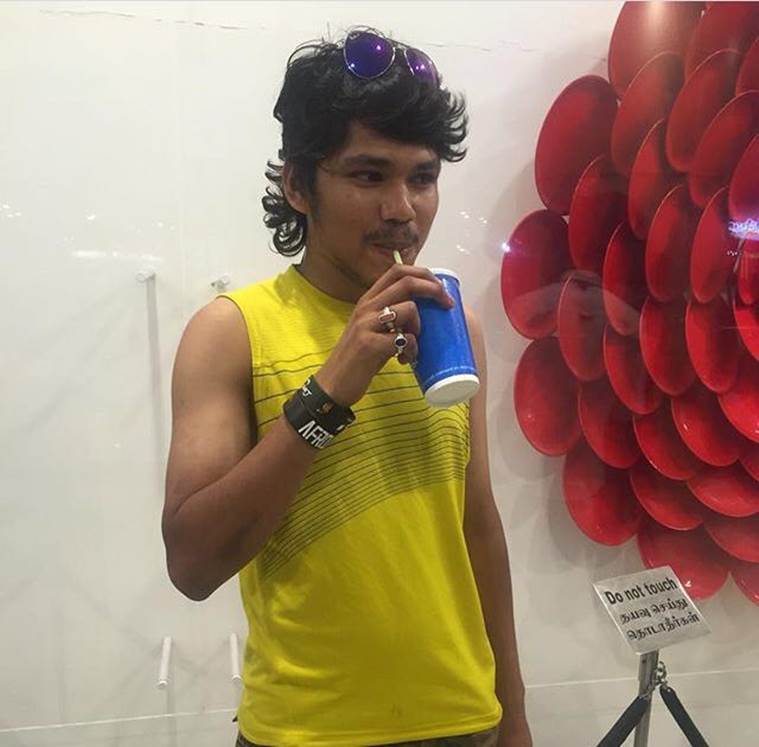 Niloy's family and friends also held a candle light march at Dighalipukhuri, Guwahati on Friday evening.