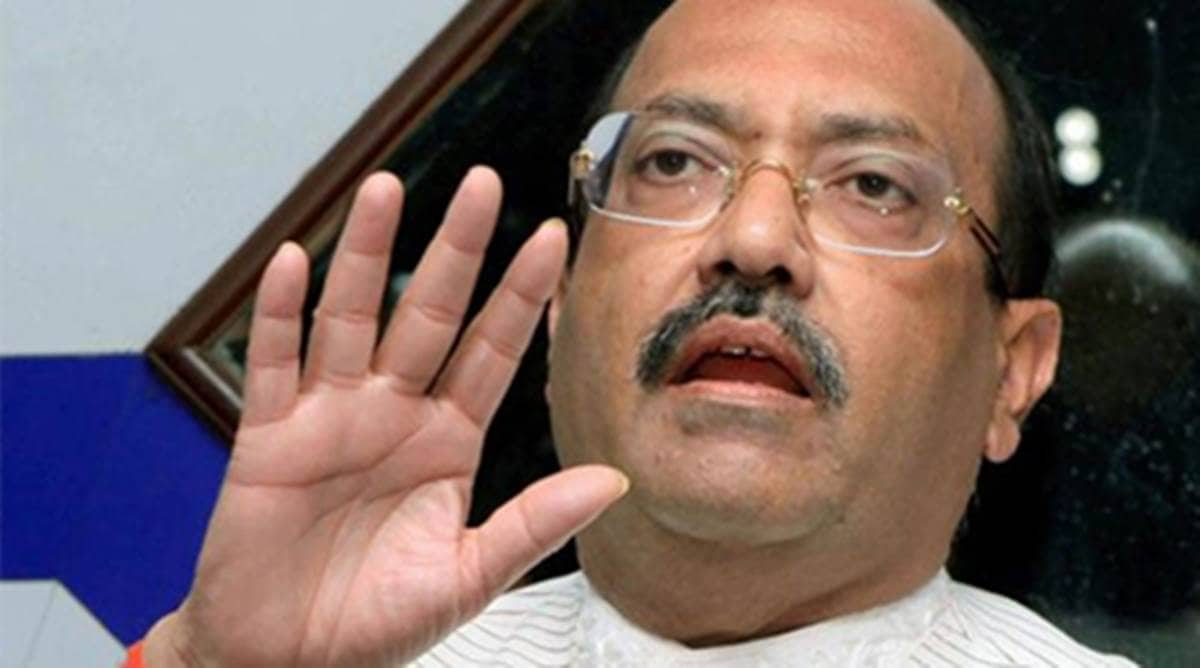 Expressing disappointment over the 'dalal' remark made against him by Uttar Pradesh Chief Minister Akhilesh Yadav, Samajwadi Party leader Amar Singh on Thursday said that he was deeply hurt by the comment. Singh reminded Akhilesh how he stood by him when his family was against his marriage to Dimplé Yadav.
"I am hurt by his (Akhilesh Yadav) words. There is no photo of his wedding where this 'dalal' is not there. When his (Akhilesh Yadav) family was opposing his marriage, I was the only one supporting him," said Singh adding that he may not be with CM Akhilesh but will always support Mulayam Singh Yadav's son Akhilesh.
WATCH VIDEO: Idea Exchange With Amar Singh
Singh also dismissed the allegation of Akhilesh Yadav that a news report calling him Aurangzeb was published on his insistence. "I have never talked to Ashu Malik. News report (where UP CM referred to as Aurangzeb & SP Chief as Shahjahan) has nothing to do with me," said Singh.
Reacting to allegations of Akhilesh that he was behind the feud in the Samajwadi Party, Singh said "if sacrificing me is a solution to the problem, party should do that".
"When Akhilesh Yadav replaced Shivpal Yadav as the UP SP President, even then I was blamed for it. But instead of blaming me, Shivpal Yadav welcomed the new UP SP President in the party office."
Responding to a poser on claim by Ram Gopal that no one can guarantee his safety as well as that of Shivpal if they made any statement against the former in public, Singh said it was an open "threat" and he would seek protection from the Union Home Minister.
WATCH VIDEO
"Ram Gopal is no ordinary person, he knows how to use a pen as well as a carbine…If I die or am hurt, Ram Gopal is to be blamed…I want to live for my two 15-year-old daughters and my wife…I would leave India… Please let me live," Singh said.
Continuing his attack on Ram Gopal, Singh said statements like "Amar SIngh has saved Mulayam from CBI and courts are baseless. At least spare your elder cousin Mulayam."
Singh, who returned to SP fold after being sacked six years ago, is being blamed by Akhilesh for triggering the crisis in the Yadav clan. Akhilesh also believes that Amar Singh was behind his removal as SP's UP unit chief. Shivpal was appointed in his place ahead of the assembly polls in the state dues early next year.
Replying to a question about his remarks that access to Akhilesh for him remains difficult, the party general secretary said, "It is possible to meet (Congress Vice President) Rahul Gandhi, but meeting Akhilesh is difficult."
Continuing his attack on Ram Gopal, Singh said statements like "Amar Singh has saved Mulayam from CBI and courts are baseless. At least spare your elder cousin Mulayam." Singh, who returned to SP fold after being sacked six
years ago, is being blamed by Akhilesh for triggering the crisis in the Yadav clan. Akhilesh also believes that Amar
Singh was behind his removal as SP's UP unit chief. Shivpal was appointed in his place ahead of the assembly polls in the state dues early next year
For all the latest India News, download Indian Express App