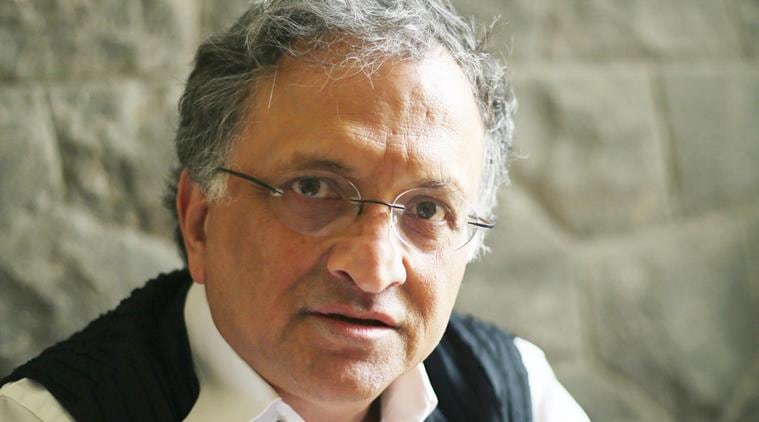 Ramachandra Guha. (Express Photo by Tashi Tobgyal)
Noted historian Ramchandra Guha Tuesday said that the provision of reservation for Dalits and tribals should continue and suggested that it can be better managed by reviewing the creamy layer. He also said that the reservation on economic basis can be part of it, but there should not be any tampering with the existing policy based on caste as Dalits and tribals are even today the most discriminated lot.
Guha said this on the sidelines of the 63rd convocation of Gujarat Vidyapith, founded by Mahatma Gandhi, in Ahmedabad, where he spoke as a chief guest. Responding to mediapersons, he said that the ongoing stirs by Patidars in Gujarat, Jats in Haryana and Marathas in Maharashtra should not be given reservation since they all are prosperous communities.
"The government can manage the reservation system by reviewing the creamy layer, but reservation should be there for Dalits and tribals as they are discriminated a lot even today," he said. He also said that holding agitations was fine, but the methods involving violence, like burning buses and vandalising shops, were not proper. Addressing the students, Guha mostly spoke about Gandhi and the relevance of his ideas in the country and the world. He said that had the Indian independence movement been an armed movement, there would have been large-scale violence like it happened in Russia and China. Invoking Gandhi, he said that violence always breeds violence and cited the example of Kashmir and Manipur.
On the prevailing situation in the country, he said that some sections of people in India were trying to impose the Hindu ideology on the entire country and turn it into a "Hindu-Pakistan", which is against the preachings of Gandhi.
The chancellor of Gujarat Vidyapith Ela Bhatt asked the 580 students who were conferred with bachelors and masters degrees to think over the situation in the country.
For all the latest India News, download Indian Express App